TANVIR HAIDER IS NO MORE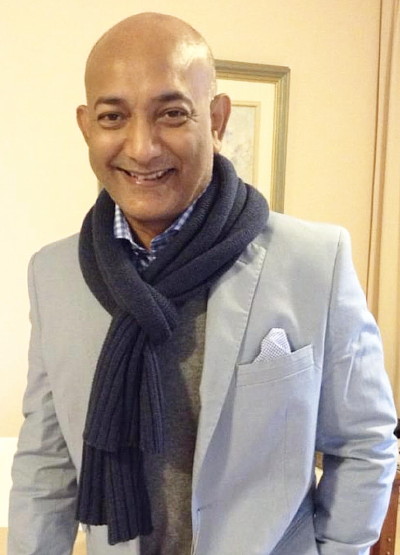 Fakhruddin Chowdhury: A long time Sydney resident, Syed Tanvir Haider, unfortunately has recently passed away in Dhaka due to Covid-19. At the time of his death, he was 66. He left behind his wife Prudence Noorjahan, one daughter Sophia Alexandra, mother, mother-in-law, two sisters and a brother and a whole host of friends and well-wishers to mourn his death.
Tanvir was one of the Bangalee early settlers in Australia. He arrived in Australia in the seventies and established himself to be an accomplished businessman. For the last 20 years or so, he relocated to Bangladesh for business purposes and used to regularly commute between Bangladesh and Australia. He established an upmarket first Bangladeshi Tandoori Restaurant called "Tandoori House" in Crows Nest. Subsequently, he established a chain of restaurants throughout Sydney. He helped many families to settle in his adopted homeland. Tanvir was a big donor to Bangladesh Association of Australia and Bangabandhu Parishad in the early years. He single-handedly provided free "Khichuri and fried hilsha fish" to thousands of patrons who attended the Baishskhi Mela every year for many years. He was a big employer of many Bangalees who were in financial distress.
Tanvir was very well-known and popular throughout the community for his charity and benevolent activities. He will be sorely missed. We pray for his departed soul and extend our condolences to the grief-stricken family.