Our Story (21)



My Australian Journey
Mamta B Chowdhury
Prologue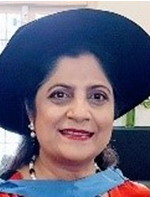 The Author

The Thai Airline's plane touched down in Sydney Kingsford airport on an autumn morning, in April 1980. As the plane was landing on the large island, with my teenager's interest, I saw mostly red tiled ordinary roofs and the blue ocean around. My husband, Khorshed Chowdhury and two bhabis who lived in Sydney received me. After we had our lunch at Hasmat bhai's place, we came to a small rented place and stayed there for a week in Sydney. I felt a bit cold, even though the weather was quite pleasant.

Our overseas life started as an international student family at Armidale. Khorshed came to Australia in January 1980 with a Colombo Plan scholarship to do his Masters in Economics at the University of New England (UNE), Armidale. We left Australia in 1981 for Canada, where Khorshed completed his PhD (Econ) and I completed my BA (Econ) and MA (Econ) degrees from the University of Manitoba (UoM). After completing our studies, we roamed around the world and came back to Australia in 1988. Finally, we settled down as permanent residents of Australia in December 1990.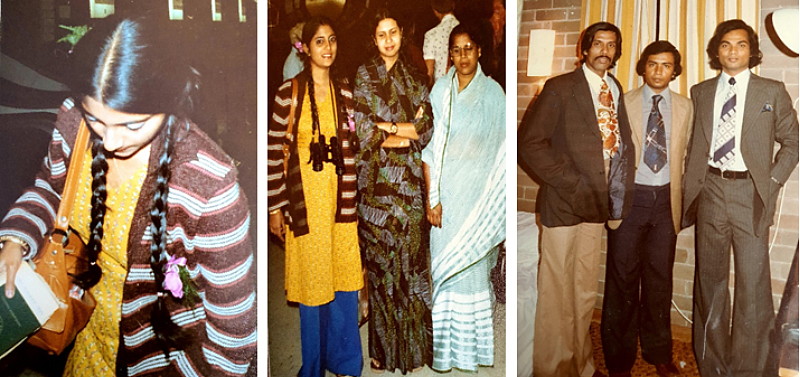 Photos: 1. The day I arrived at the Sydney Airport in 1980. 2. bhabis received me. 3. Khorshed with his friends, Borhan Ahmed
(retired from AusAid as senior officier) and Harun bhai (retired from the Dhaka University as a professor).


Our children, Ishraque Nur Chowdhury was born in Winnipeg, Canada and Sarah Nur Chowdhury was born in Wollongong – both are well-settled in Australia. Ishraque and his wife, Deepa Neswar Chowdhury (born and raised in London, England) have a son, Aahil Nur Chowdhury and a daughter, Ariya Nur Chowdhury – both were born in Sydney.

Australia is our home – home away from home – where Khorshed and I spent most of our higher studies and professional lives. In our life's journey, we met several people - inspiring teachers and colleagues, made many friends, neighbours, acquaintances, visitors, who all contributed towards our thoughts and learning over the forty years and I want to pay my respect to all of them. I am also thankful to Mostafa Abdullah bhai for encouraging me to write our stories for his collection of the stories of the early Bangladeshi migrants into Australia.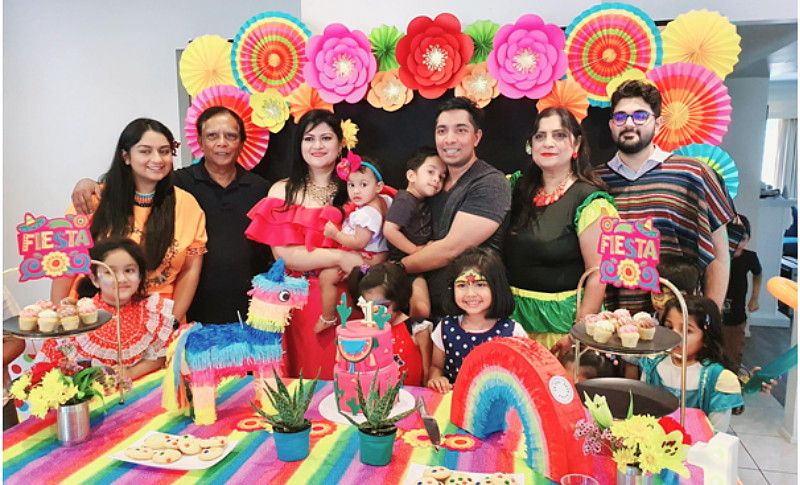 With our children and grandchildren in December 2021




From Sydney to Armidale

We spent a week at Maria's place in Broadway, Sydney, before moving to Armidale. During that week, we visited the grand Opera House, Taronga Zoo and various other icons in the city and its beautiful beaches, some of which I saw in the greetings' cards sent to my father by his business partners in Australia. I still remember the day Atique bhai (Professor Atiqul Islam, VC of North South University) was running with our suitcases to help us board the train to Armidale which was about to leave. After forty years, we are still in touch with Atique bhai and Farid bhai (VC, Shahjalal University of Science and Technology). We were welcomed by the Bangladeshi families in Armidale, especially by Safayet bhai and Islam bhai, who used to live close to our first home on Rusden Street, Armidale, near the city centre. Everyone was very affectionate towards us as we were the youngest couple.

In 1980, only a few Bangladeshi student families lived in Armidale, studying at the UNE. Most of them were postgraduate scholarship holders, and were university lecturers or bureaucrats in Bangladesh. Armidale was, and still is, a quiet university town. We started our young family life in a one-bedroom townhouse with a small kitchen and a backyard. Khorshed became busy with his studies, and I started attending TAFE, Armidale, to learn typing, ceramic and pottery making and a secretarial course. I did not qualify and could not afford to attend tertiary education. When I came to Australia, I was in my 1st year of Honours degree in Economics at the Chittagong University. I was unable to continue my studies in Armidale as the Australian government introduced tuition fees for international students; furthermore, to qualify for undergraduate studies, international students were required to complete year 11 and 12 in Australia. There weren't any tuition fees to attend TAFE. The Salvation Army bought me the books required for the secretarial course, which cost about $200 at that time.

I did not know how to cook and felt very helpless. I learnt cooking from Khorshed, bhabis in Armidale, and the Siddika Kabir's cookbook that every mother gave to their newly wed young daughters. I used to write to both sets of parents, friends and relatives and waited months to get a reply. My father and father-in-law regularly replied to my letters. We used to call home once every few months. It was expensive and we had to book a call to talk to our family members in Bangladesh.




Photos: 1. Infront of the Sydney Opera House. 2. With Armidale friends. 3. At Armidale TAFE


I missed my home, my parents and relatives, siblings and friends. I became very sad when my younger brother had an accident in our home town. Whenever I was sad I would walk to the small train station and wished a train could take me to Mymensingh train station like a magic!

We made a lot of good friends, including very affectionate Mr and Mrs Hasmat, and Khorshed's Chittagong University teacher, Dr Shahjahan Miya. Whenever we came to Sydney from Armidale, they treated us like their own children and cooked a large quantity of fish and meat for us to take back to Armidale. I wasn't much of a cook at that time,besides fish and Indian spices were not available in Armidale during those days. We also met the 'Qantas boys' when we visited Sydney during the university breaks and among them Shaju bhai, Opee bhai, Bachchu bhai, Nawsher bhai, Jakir bhai, Mamun bhai and Raihan bhai with whom we are still in touch with after long 40 years. Most of them are living in Sydney currently.

Khorshed completed his three years' Master degree within one and a half year and we left for Manitoba, Canada, in late September 1981.



From Armidale to Winnipeg, Manitoba, Canada

Khorshed received offers from three Canadian universities with teaching assistantships (TA) but his childhood friend, Anis Chowdhury (Prof. Anisuzzaman Chowdhury) encouraged him to come to the University of Manitoba (UoM) to do his PhD. On our way to Winnipeg, we took a five-day stopover in Dhaka. I was so happy to see my parents, siblings and my in-laws. We took a long flight via London, New York, and then to Winnipeg. It was October, 1981, by the time we arrived in Winnipeg. It was already winter and I saw the vast quiet land covered with white snow, through my plane's window.

We were received by Anis bhai and his wife Joyce bhabi at the Airport.. They took us to their home and we stayed there for week before moving into a one bed room apartment. I burst into tears to see the ratchet condition of the apartment compared to the cozy life that we lived in Australia. It was already the second week of October and Khorshed became busy catching up with his studies which had commenced from the first week of September.

Before I left Bangladesh, I promised my father that I would continue my studies, but my hopes were becoming bleak when I came to know that to get into university studies, international students had to have a Bachelor's Degree with second class. I had only finished my HSC in the first division. On top of it, the spouse of an international student could not do any work. My father sadly said "I cannot die peacefully if you do not complete your graduation, it's my fault that I married you off!".

However, Anis bhai already had solved the problem for Joyce bhabi a year before we arrived. He discovered that there was an alternative route to university admission as a mature student for Canadian residents with proficiency in English. Perhaps this was to facilitate new migrants. Anis bhai managed to convince the new Dean of Social Sciences, Professor Beverly Tangri that his wife, Joyce bhabi, should be allowed admission via this route even though she was not a migrant. His main argument was: if his wife remained without a university degree, how would she appreciate what her husband was doing? Anis bhai was Bev's TA before she became the Dean. The lady Dean was quite sympathic to Anis bhai's argument and thus, opened the door for all of us who followed. And thus, my university life started at the UoM in 1982.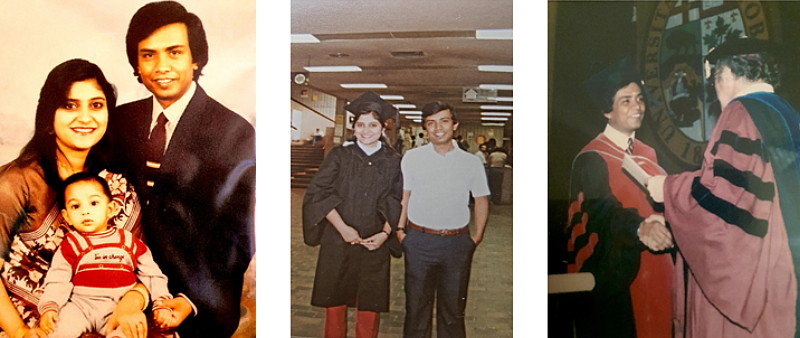 Photos: 1. Billy was born in Canada. 2. My Graduation of Bachelor Degree, 1984. 3. Khorshed's PhD graduation, 1986.


In 1986, Khorshed completed his Ph D and I completed my Master degree in economics. Incidentally, our son, Ishraque (nicknamed Billy by our Canadian neighbours), was born just four days before my final exams were scheduled. The University wanted me to postpone my studies, but I continued as I wanted to go home to Bangladesh. By this time, I had not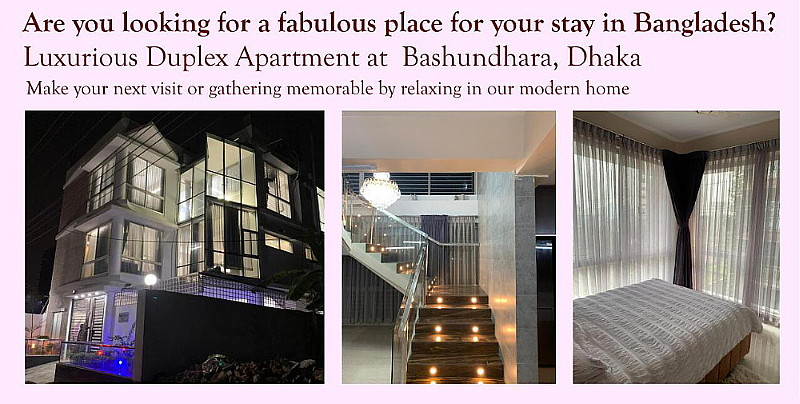 Click for details


seen my family for three years. We returned to Bangladesh at the end of the year. My professors wanted me to do PhD but I wanted to return home even though Khorshed received offers of many teaching jobs in the USA and Canada. I was the one insisting on returning to Bangladesh and settling there to serve and contribute to Bangladesh and the family. I guess I was too idealist!

Upon returning to Bangladesh, I joined the Department of Economics, Chittagong University, where Khorshed was already a faculty member before he came to Armidale. However, 1987-88 were turbulent years due to political instability, conflicts and violence. Chittagong University was closed for almost a year in 1987. I could not join the faculty until early 1988. Khorshed and I did not feel safe, and most of our family members and friends encouraged us to return overseas. By the end of 1988, I secured six scholarships to do my PhD in USA, UK and Australia and I decided to come to the Australian National University (ANU). With the blessing of our parents, I came back to Australia in December 1988, leaving four years old Billy and Khorshed in Chittagong with my in-laws, who loved Billy very dearly.



Returned to Australia

My destiny brought me back to Australia on the last day of 1988, along with Helal (Prof. Helal Ahammad, North South University) and Tunu (Mofazzal Hossain, Member Director, BADC), whom I met at the Australian Embassy, Dhaka a few days before I left for Australia. I missed Billy and was sad my whole way to Sydney. We were received by the AusAid clan, with a big limo. We stayed the night at the West Hall of the University of Sydney and took a Greyhound bus to Canberra the next day (1st January 1989), and stayed the night at the Rex Hotel (now Hotel Pavellion) Canberra on Northbourne Avenue. We came to Toad Hall, one of the student dormitories of ANU the next day. I lived in the Toad Hall until Khorshed and Billy joined me in April 1989.

Khorshed joined the National Centre for Development Studies, ANU, as a lecturer and got excellent reference letters for his teaching at the ANU. By early 1990, Khorshed received various job offers, including academic positions at the Curtin University, WA; University of Wollongong (UoW), and some public service jobs too. He decided to go to WA, but the day he went to the UoW for an interview, he instantly loved the ocean and the mountains of Wollongong and accepted the job offer on the spot.

We got our permanent residency visa under the employer nomination category, organised by the UoW. However, we had to go out of the country as I had the AusAid Scholarship. I quit my studies, but ANU awarded me a Master in Economics of Development (MEcDev) degree for doing one-year coursework and assured me that when I come back as a resident, I could continue my PhD research work. We left Australia in April 1990 and returned as permanent residents in mid-December 1990. We spent two weeks in Sydney with our friend Tareque Ahmed and then moved to Wollongong. I joined the Economics Department, UoW as an associate lecturer and resumed my Ph D at the ANU in 1992.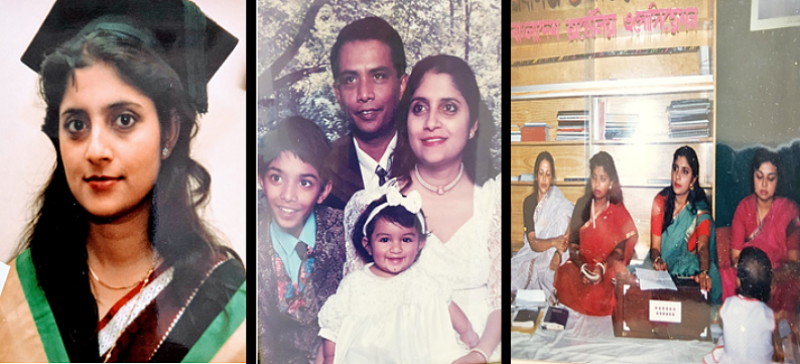 Photos: 1.My graduation MecDev (ANU) 1990. 2. Sarah was born in Wollongong. 3. My involvements in social and cultural programs.


We built our first house in Wollongong in 1992 at Murrogan Cresent at the foothill of Mount Kembla. Billy went to Keiraville Primary School. I had to postpone my PhD when Sarah was born. When Sarah was a few months old, I went back to ANU to complete the residency requirement for my PhD studies. I completed my PhD in 1998 under the supervision of Professor Ross Gaurnaut, a prominent scholar and Australia's Climate Change guru and economic advisor of the Hawke-Keating Labor Government. I am fortunate to have several world-renowned academics as my direct professors, including Prof. Garnaut and Prof. Athukorala, from whom I not only learned immensely but also, I gained vast exposure and self-confidence.

I joined the Faculty of Management as an academic at the University of Western Sydney (UWS), in February 1999. I used to commute from Wollongong to Blacktown Campus, UWS, almost every day for a year. Our household moved to Sydney in 2000; we built our home in Beaumont Hills and moved there in July 2001.




Photos: 1. I graduated PhD (ANU) in 1999. 2. Billy's graduation, 3. Sarah's graduation, 2018.


I have survived several restructures at my University, which changed its brand to Western Sydney University (WSU). I moved from the Blacktown campus to the Parramatta South campus and then to the Parramatta City campus of WSU. When COVID-19 hit the world in early 2020 and Sydney came under lockdown in the third week of March, Khorshed decided to take an early retirement as the children wanted him not to travel regularly between Wollongong and Sydney. The UoW offered a voluntary redundancy to him, and Khorshed took retirement happily in December 2020 after 30 years of his service to the UofW. He was loyal to the beauty of Wollongong until the last day of his working life. We all have a special connection with Wollongong. Sarah is happy to identify herself as a proud Wollongong girl.

Khorshed and I visited Armidale after forty years in December 2020 and were welcomed by two young families living in Armidale. Armidale is still a quiet, clean, peaceful city. I also visited Winnipeg in 2019 and attended the 1980s' student-Professors get-together of the Economics Department, UoM. it was an emotional "home-coming". We went to the house where we lived and Billy was born. The green-faced house still stands the same as we left it 32 years back.




Photos: Khorshed and I in front of our Winnipeg House, Canada in 1982. 2. The House stands the same when I visited
Winnipeg in 2019. 3. Khorshed and I in front of Armidale house, Australia, after forty years, in December 2021.


Our first marriage anniversary in Armidale in 1980 (photo middle). Family grew bigger with beautiful children and
grandchildren in 2022 (photos left and right).


Our profession has given us the opportunities to travel extensively and meet people. We have seen a lot of socio-economic, demographic and cultural changes in Australia, Bangladesh and around the world during our journey of life of the last forty-two years. We left Australia for Canada and Bangladesh between 1982-1988 but returned to the land of red rock and Aborigines. The young girl, with a lot of curiosities, landed in Australia in 1980 and was destined to make Australia her home.

Over the 32 years since I returned to ANU as a PhD student, I have been involved in various social, cultural, and community work. I have been working as an International Academic Lead, especially for Bangladesh and supporting the internationalisation of education of my university since 2017. I have been working as an academic since 1988 and enjoying my work fully. I spent more than two-thirds of my life in Australia. Australian education, culture, vision, multiculturalism and democratic values influenced our lives immensely.




Photo: Attending graduation procession with my Ph D student Rabbi in 2019. Attending the Graduation ceremony
at WSU as one of my Ph D students graduated in December 2021.


When I first came to Australia, I missed my parents and my young siblings. I thought I would be the missing puzzle piece of my family. Over the four decades, my brother, sister and cousins have moved all over the globe, especially to Australia, Canada, the USA, New Zealand, and England. I do not feel lost anymore, as my children and grandchildren are residing in Australia under the same sun as in Bangladesh and making a new pattern of our lives' mosaic with their bright contributions.

In my heart, I am still a simple Bangladeshi girl, but do not hesitate to call Australia my 'home away home'. When the journey of my life ends, I would be happy to be remembered by my next generations as an early female university academic of Bangladeshi origin in Australia, as my father always wanted me to be.


Dr Mamta B Chowdhury, Sydney, Australia