Our Story - 20 (Part-2)



Pioneering in Canberra
AA RAHMAN, Ph.D. (MIT)


(Part 2)

Previous part
Reporting Rohingya, 1977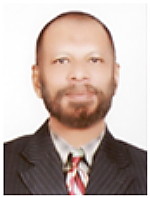 The Author

I believe writing was in my blood and had brought that within myself to Australia. My first writing was published, at about the age of 10, in a trilingual bi-annual publication in Baluchistan, edited by my mother and published by my Bengali Language Movement activist father. I began writing regularly for the Dhaka based national publications from the age of 16 and became somewhat of a celebrity journalist by the "ripe old age" of around 19! Among others, I wrote columns mostly for the weekly Bichitra on post-war situation, at the likely hood of serious personal risk.

With a kind of addiction thus acquired, for reporting and writing on issues of social justice, I had secretly met in night-long meetings with Abu'l Qasim, from Arakan, a "Rohingya", then quietly living as a teacher (possibly, Principal) of the Cox's Bazar College. Hardly anyone outside the iron-curtains of the Burmese (present day Yangoon) borders within which they were fighting off a long genocide, knew about the plight of Rohingyas in those times. I collected as much information I could have collected from him, together with what he claimed, the only existing photograph of the founder-leader (1941) of the Rohingya resistance, Ja'far Qawwal. Soon after my arrival at Canberra, I wrote an article on the "Rohingyya" genocide in "Arakan" for The Daily Canberra Times.

I have vague memory as to whether it was published or not. However, I do recall that Australian policies then were rather insular, and not interested in anything of overseas issues except for anything to do with the British, or the Americans. However, that was the beginning of my involvement as a journalist in Australia. Soon, I would be published in the leading, The Australian – with some interesting consequences, and later yet, be initiator or editor or so, at one level or other, myself of a number of specialized "niche" audience publications, including The Migration Monitor (Sydney).



The Australian post-editorial

Back then, watching television for daily national news wasn't as much in vogue as now. Those who wished and needed to remain updated, particularly the educated ones that included politicians, teachers and as such would read the newspaper on a regular basis. There was off course not so many commercial channels as now. ABC aired programs that mostly catered to the taste and likings of the enlightened ones.

The Canberra Times was a national daily, in the sense of being published in the national capital, and apparently read as the first thing in the morning, by national statesmen, politicians and overseas diplomats resident in Canberra. But circulation-wise, or in terms of mass-level public opinion formulator, it was more of a provincial newspaper. In the broader sense, the real national daily then was The Australian. One of the days very soon after my arrival, browsing through the newspapers in the departmental lounge for Ford scholars and teachers, I noticed a piece that reported and commented on the ban, in neighboring, formerly Australian-ruled Papua New Guinea, on betel ("paan-supari") chewing. The report commented further that this "ban" on the Papua New Guinea people's traditional habit of chewing betel nuts, wrapped in betel leaf, was a step forward for the Third World nation towards becoming civilized. It went further to comment that for Third World nations to become civilized, they must give up their own backward cultures!

The comment incensed me. I had no particular love for paan-chewing – neither did I have any habit of doing that myself. If anything, I am disgusted with many paan-chewers' ugly habit of throwing their paan-juice mixed red spit around on the streets or walls. But the insinuation that such ugly habits were part of Third World nations' traditional cultures, and that such nations need to give up their traditions – was simply not acceptable. The "justifications" peddled in favour of banning the paan– that it was addictive, and that it made streets dirty by paan- chewers' red spits - were not acceptable to me either.

I wrote a rejoinder, and sent it to The Daily Australian editor, quite innocently. It was more a matter-of-fact kind of writing. I attempted to explain that paan was not addictive. I myself have occasionally chewed it when offered as mouth-freshener after meals, but never felt any addictive urge to have it again. That throwing paan-juice mixed spit is not something that paanor local culture could be blamed for. It was more a function of lack of sense of propriety, just as throwing around cigarette butts everywhere by many also is caused by the same lack of sense. And for their advancement in civilisation, the Third World nations need not abandon their own culture – as theirs' is a civilisation much older and richer than that of Australia, or the West. I, with some sense of indignation, perhaps, also wrote that instead of banning rather harmless paan as a part of a local culture in a Third World nation, supposedly to prevent a dangerous addiction, the West might do better to stop promoting spread of alcohol and cigarettes, the real harmful addictions in the Third World.


To my surprise, The Australian published it as the first post-editorial, with a broad border of thick black lines, making it specially stand out. But not without some mischief. It cut out snippets, made potentially White-emotion-provoking parts stand out, while eliminating the parts that reasoned of mutual respect and gave it a mockingly "amusing" title; "Betel-mania".


I rarely followed or follow if a writeup that I send is actually published or not. In this occasion too I missed it. However, my thesis supervisor read it and was pretty upset with me. I suppose, the way they selectively truncated and distorted the stance of my original writing to make it sound somewhat inflammatory to the Whites, in a White-ruled country. Incidentally, the "White Australia" policy was stashed, and that too somewhat superficially. The hero of that watershed scrapping of the policy – Gough Whitlam had been just sacked, rather wrongfully. The British Governor General in Canberra who carried out the sacking, had taken "refuge", so to say, into an academic position at the ANU, in an office-room, just across the narrow corridor almost facing my own office-room's door!

My supervisor warned me, something to the effect that, if I engaged in such activities, I would be sent back. That, if anything, made my resolve to stand up to subtle racist-imperialist mind-set behind The Australian's original write-up on PNG's betel-chewing culture and ban thereupon. Betel nut-and-leaf became a symbol of cultural traditions of the Third World peoples, and their right of independence & dignity. At that point in time, I hardly knew very many foreign students other than the 3 or 4 in my department. I put up a hand- written notice at the university's cafeteria area, asking any students in whose country betel- chewing was a common thing, to contact me. In no time, I found out, to my surprise that it was quite common habitual practice throughout the Third World, from the Pacific, through the Indian Ocean, on to the East African littoral, at the least. Within a few days, if I remember right, I set up a "Committee for the Defense of Betel", with representatives from 19 countries. God knows from where I collected, I think, a sapling of a betel-leaf, and planted it in the small open space with other plants, in front of the rented building in Red Hill, that housed few Bangladesh High Commission staff. Air Vice- Marshall A.K. Khondoker was the High Commissioner at that time. I do not think the High Commissioner was aware of it, nor was there any formal planting ceremony. It was a young man's individual act of positive passion for the rights and dignity for all of his people. I do not know, if that sapling did ever grow up into a vine and spread its branches.


Many decades later, I have now planted two "paan" plants in my front and back yards, and regularly use them for medicinal-herbal purpose. I had researched and published a small book on this majestic leaf sometime in the 2000s; and later, as part of a further degree in Australia – in Complementary Medicine – studied further aspects of the possible benefits of this herb.



Lutana Street Christian Family

My Bruce Hall co-resident, Jeff introduced me to the Smith family. The family belonged to the same Uniting Church at Yarralumla, that Jeff went to. They were church-going, traditional Australians of few generations of Anglo-Saxon origins, who lived in, and owned a house on Lutana street in the Woden suburb of Philipp. They sometimes used to house a foreign student or other at their place.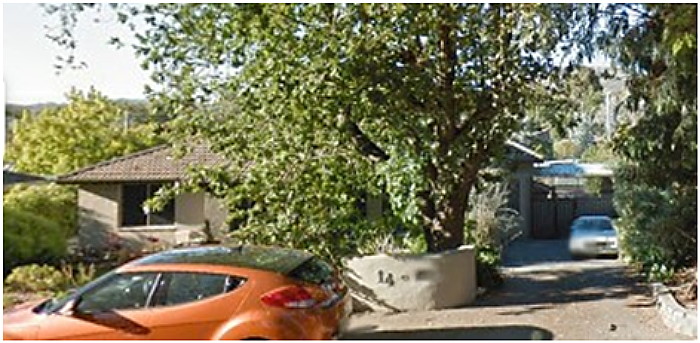 14 Lutana St., Lyons: The Christian Family took me in, as a paying guest.


They took me into their house as a foreign guest student. It was a one-bedroom unit with a lounge, bathroom, toilet, at the lower level under their main house. It had a large yard stretching behind it. The unit was well-furnished, and was rented to me for, I think for $15 a week. The rent covered a daily bottle of milk, a daily bowl of fresh fruits and daily dinner (may be even breakfast and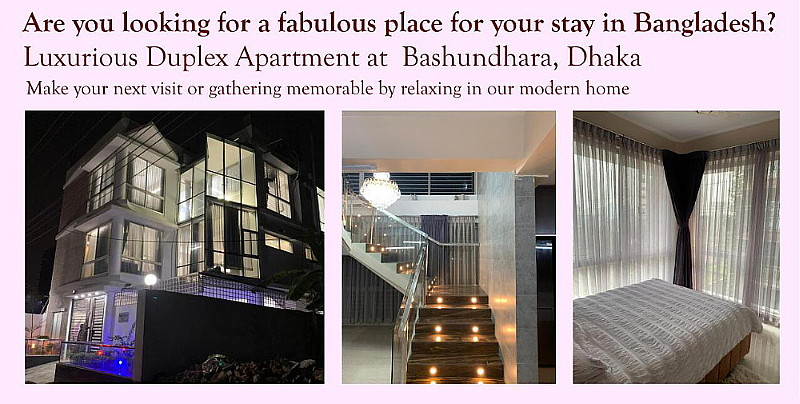 Click for details


lunch too; I don't fully remember now). As part of participating family activity – like the other family children – I too was required to do a part of household chores of washing the dishes after the dinner.

Smiths were a very well-behaved church going family of 5 children. Mr. Smith taught as a lecturer at the Philipp College. The children were very friendly and well-mannered and I often joined them in their games and drawings. One of the girls, Jennifer, played piano and I sometimes tried my hands playing it too. Sadly, many years later, I learnt that she had disappeared one night while strolling by the Bondi beech. She apparently was somewhat depressed. I find it hard to imagine her being depressed, the 16 year old Jennifer I had briefly known as a guest student at their home, an ever-smiling, very happy young lady. Her mother thought, in her condition, she might have accidentally slipped into the shark-infested sea!



Yarralumla: Church and Mosque

I cannot remember how I found out about the beautiful little newly built mosque in Canberra, then the only one in the ACT. I used to accompany my host family, the Smiths, on some Sundays to their Uniting Church in Yarralumla. Down the street, so to say, was the Yarralumla mosque, with its simple, but noticeably elegant structure. I might have noticed it on way to the church.

How-so-ever I found out, I did like the very few but friendly worshippers there. I met Fadhlullah Wilmot, the performing Imam of the mosque, an Aussie from Perth. Mr. Wilmot taught at a government school in Canberra. He took me to his home, and introduced me to his Indonesian wife from Sumatra. I started calling her "Kakak", meaning "Elder Sister" as I was told. They offered me something that I missed for quite a long time; boiled rice! What an indescribable joy was it, to smell that precious "bhaat" again.

Unbeknown to myself, I was appointed Vice-President under the Presidency of Adlullah Wilmot, in the Committee of the Islamic Council of ACT. I had always shunned holding any shorts of formal position in any orgnisation, let alone a religious body. My ways have been that of a quite initiator or lending a helping hand. I think I left the Committee soon but continued to be in good relations with most. To name a few; Fadlullah Wilmont, the endearing Dutch elderly young-man Kamaluddin Verwal, the Kenyan Noor Muhammad, and Indonesian Deliar Noer among others.



The Canberra Crescent: A Seedling of Ethno-religious Journalism

Understandably there were very few Muslims back then in Canberra. The majority of those few composed of new entrants into Australia after scraping of the infamous White Australia policy. On one occasion I came across some informal discussion among couple of worshipers at the mosque as to whether it was better for the very few Muslims to stay away from the mainstream Australian society, to ensure not getting diluted away of their religious and cultural identity; or to simply merge and disappear in that mainstream, to succeed in this new home of theirs.

I came home thinking about the seemingly insignificant remarks a couple of people. However, I could not get over it. I kept pondering over it. In the long run, as it turned out years later, this was going to be a serious and fundamental issue not only for Muslim individuals, or even the broader Muslim or Asian and any other new migrant communities, but also for the entire Australian national policy.


Soon after, I churned out a 4-page weekly "newspaper" or so, on the typewriter, naming it "The Canberra Crescent". I wrote the editorial, on the aforesaid issue, saying among other things that the right course for us will be neither of those two negativist options. But a middle but dynamic course, whatever miniscule in numerical size as we were. We should be like a pinch of dye, mixed away in the stream, giving it our colour. Rather than remaining separate, or disappear, losing our own religious and cultural heritage.

That was very humble as it was, but essentially pioneeringly bold beginnings of Australian Muslim press and journalism, possibly of the Asian-Australian. Pioneering that might have been, like an insignificant seed, but bold indeed in my opinion. Undoubtably, it met its initial teething trouble and obstacles, while some leveled it as day dreaming, but it soon overcame those with the support and encouragement of community elders and organisations. The publication evolved into certain successive forms of the Australian Muslim publications, changing its name a couple or so times, as I moved on with focusing on other "pioneering" tasks.



Migrants and Multiculturalism

The pondering over the issue of whether to disappear in the mainstream, or to remain aloof and isolated, had deeper impact on my mind. I later pursued it further into it by actively participating in the-then newly emerging Australian multicultural ideal under the official patronage and leadership of Al Grassby, the unsung hero of multiculturalist movement that eventually led Australia into that path. I became the first Director of Research for the Sydney-based Australian chapter of the Paris-based Centre for Migration Studies promoting multiculturalism. Published and edited its first quarterly journal, the Migration Monitor. We also initiated introduction of teaching courses at UNSW to address relevant areas. I also studied law, to add to my main career as a lecturer/ professor, a secondary career to perform as an Immigration/ Migration lawyer to serve the disadvantaged migrants or those aspiring to migrate to Australia.



A seed for "Ethnic" Schools

At about the same time, I thought of doing something to help preserve the heritages in the Australian-born children of the Bangladeshi migrants; as a long term means to develop them into that kind of a "pinch of dye", which could colour the broader Australian mainstream. The objective was to assist and help develop the new generation as good Australians, yet proudly retaining their heritage and religious values.

I wished to start a Bangla Sunday school, somewhat inspired by what I had seen at the Sunday school of the Christian faith my foster-family used to take me to. My attempt to do so unfortunately did not met with any enthusiasm from the then very small Bangladeshi community. On Sundays, a few Bangladeshi family used to rent a hall in a gym to play tennis/badminton while their families with children sat around. I suggested to them that I would like to sit with their children during that time to tell them the stories of their ancestral land and teach a bit of Bangla. Only two families – that of Dr Masih ("Masih Bhai") and my father's junior friend from many years ago during his work as a youth in Quetta, Nazrul Islam ("Nazrul Bhai") responded positively.

And thereby my informal couple of hours a week Bangla school to teach Bangla language and culture including broadly "Islamic" values started in 1977 or around that time in Canberra, probably the first ever Bangla and/or Islamic school in Australia, with 5 students. They were three children of Dr Masih, a practicing forward looking Muslim Bengali with conservative values; and two children of "Nazrul Bhai", a revolutionary socialist. The children were – Muhit, Rumi and Tasmiah of the Masih family, the very bright Amitavo and Rasna from that of Nazrul Bhai.


AA RAHMAN, Ph.D. (MIT), Australia