Our Story (18)



A Bangladeshi student in Australia in the 80s
Dr. Abbas Bhuiya
Introduction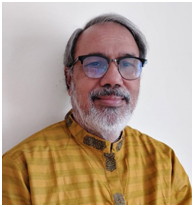 The Author

I was fortunate to be able to study at the Australian National University (ANU) in the 80s. I did my MA in Demography here during 1982-83, and thereafter returned to Bangladesh in February 1984. I returned to Canberra in 1987 for my PhD. After completion of my PhD, I returned to Dhaka in late 1989 to resume my work with the International Centre for Diarrhoeal Disease Research, Bangladesh (ICDDR,B). On both the occasions, I was on study leave from the ICDDR,B.

This "Story" is about my social and educational experiences in Australia and the perceived impact this exposure had on me and on my family's life.


Generous hosts: Warmth in unknown territory

I arrived at Canberra via Sydney in February 1982 on the first occasion. This was my first overseas trip ever and I wasn't sure what to expect. I stayed overnight in Sydney with the family of a former ICDDR,B colleague. I didn't know them. Kashem bhai (a colleague of mine) with whom I was traveling from Dhaka knew them. Next day the kind host drove us to the domestic airport in Sydney for the flight to Canberra.

I was received at the Canberra airport by Ms Chris McMurray, an official of ANU. She drove me to Ursula College (student hostel) near the ANU campus, where I stayed during the initial few months. She handed me some information about the college, introduced me to the staff members in the office, and showed me the dining room and the direction to the ANU department.

During my trip from the airport to the Ursula College, I wondered how come the streets are so barren, only few cars, hardly any people on the streets or anywhere around! Seemed more like a ghost town. Later, as I came to know the place, it was a neat little extremely well-planned town that was only populated by the civil servants of Australia's Federal government, students and the members of the staff of the university and the other educational institutes. The city by design was meant to be very lightly populated. At the beginning, for unfamiliar eyes, it did feel a bit surreal. Where may have all the people gone?

The life in Ursula was of cultural shock for me on many counts. Firstly, male and female students were in the same hostel, common bathrooms and toilets. Dinner started around 5.30 pm and finished by 7.30 or so. Back home this was our afternoon snack/tea time! Come to think of it, I did miss the first dinner at Ursula! I was still operating by the Bangladeshi time frame!

I had difficulties eating Australian meals. Neither the flavors nor the food was familiar and palatable to me. Could hardly eat anything! After a week or so, one day as I approached to pick up my foods from a huge selection, I noticed a lady from inside the kitchen area was calling me. As I approached her, she handed me a small pot of rice with chicken and vegetables, which she had kindly cooked for me! She had been observing me not eating anything and hoped that I would like it. I thanked her in choked voice, having hard time controlling my tears.

In the meantime, my classes started in full swing. After nearly two months of Ursula life, I could move to the Graduate House, near the Civic Centre. It was full of international students including Asians. The self-contained single occupancy room with cooking facility and attached bath and toilet was indeed a welcome relief!

After nearly three months, my wife and our three and half year-old son joined me in Canberra. As it was my wife's first trip overseas, I was very nervous about her making it by herself with a child. Late Anwar bhai, a civil servant of Bangladesh, then a student of MA in Development Economics at the ANU, assured me that he will arrange someone to meet my wife at the Sydney airport, who will take her to the domestic terminal. Sattar bhai of Sydney was kind enough to volunteer for it and assisted my wife. On a latter occasion we stayed at Sattar bhai's house on our way back to Dhaka in 1984. He was again very kind to receive us at the train station in Sydney, hosted us in his house for couple of days and saw us off at the Sydney airport for a flight to back to Dhaka. In our return travel from Canberra in 1989 after my PhD, we were hosted by Uday da (Uday Barua) and Sabita boudhi at their Sydney residence for nearly a week. Again, a wonderful hospitality!

After my family arrived in Canberra, we stayed for two months with Anwar bhai's family in Forrest, south of the Parliament House, until getting ANU housing in Moorhouse Street, O'Connor. The warm hospitality and kindness of Anwar bhai and Khushi bhabi is unforgettable. They had a cute little daughter, who's name I wish I could recollect now.

As we gradually got to meet other Bangladeshi students and Bangladeshi migrants in Canberra, it started to feel a bit like home. The Bangladeshi community in Canberra was pretty small. Some of them visited me in the meantime at the Graduate House. I started attending invitations and meeting many Bangladeshis. Bangladeshi migrants living in Canberra were very caring to the Bangladeshi students. They used to often visit and invite us and take us around. Some of the names still vivid in my mind: Late Nazrul bhai, Yasmin bhabi, Ali Hossain and Marry bhabi, Jaynal bhai and Kohinoor bhabi, late Ali Akbar bhai and bhabi, Jahangir and many more. They often invited us to their houses to mouthwatering delicious Bangladeshi dishes. Not many students had a car of their own and the resident hosts would often drive them around. Barbeques were of special attraction for outing and socializations. Looking back, it was a wonderful time with the hospitality of the generous deshis. It did indeed help to alienate the homesickness that first timers to overseas are faced with. Keeping in touch with Bangladeshi culture and way of life was indeed the added attraction.

The Bangladesh High Commission in Canberra often invited us on occasions of national events. The hospitality of the High Commissioners and their spouses was commendable. They personally welcomed and received the invitees and socialized with us. They would often enquire if anyone was in need of any help and/or assistance that the High Commission could do anything about. That was indeed very reassuring.

The weekend Bangla school at the Griffin Centre (near Civic Centre) not only taught Bangla to children. It also provided a venue for social gatherings of the community members in general. It provided a window to Bangladeshi culture and customs through regular activities of cultural and national events of importance of Bangladesh. For a first timer in overseas, all these and the support and assistance of Bangladeshi residents made it much easier for us to assimilate and to carry on with my academic programmes.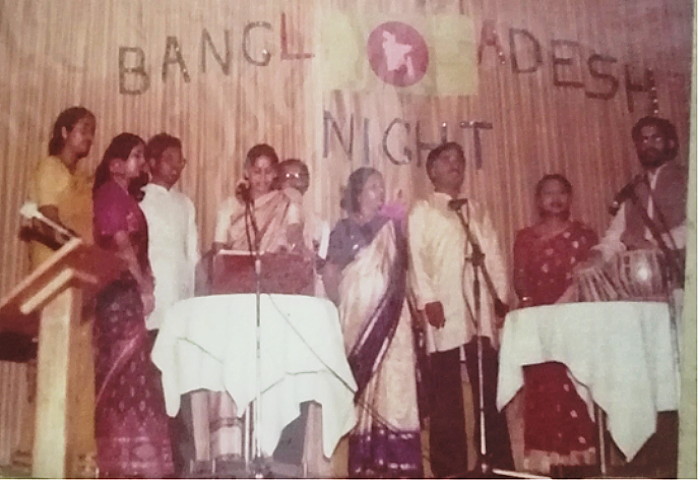 Bangladesh Cultural Night in Canberra


We returned to Dhaka in February/March 1984 after completing my MA in Demography and resumed work at ICDDR,B. Two years later, in 1986, I was awarded a scholarship at the ANU for the PhD programme. I started my PhD work from Dhaka in June 1986 with my field work. I came back to Canberra in March 1987. This time with my wife and two children. The younger one was born in Canberra in 1983 and had the privilege to be an Australian citizen. I finished my PhD in 1989 and left Canberra in the later part of the year after attending the graduation ceremony. The ceremony was a wonderful experience for I did not have the opportunity of attending a similar event in Bangladesh. I missed the one in 1984 in Canberra after the completion of MA as I had to leave to rejoin ICDDR,B before the expiry of my study leave.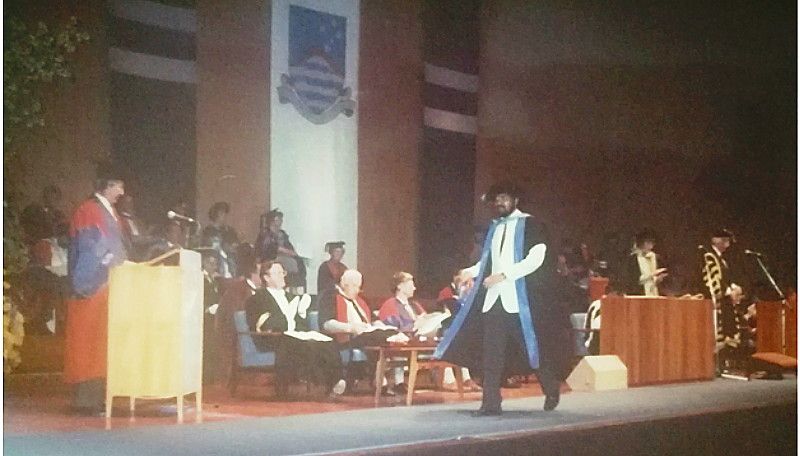 The convocation ceremony




Teachers and fellow students: Invaluable sources of learning and energy

During my Masters study, the teachers we had included Drs David Lucas, Paul Meyer, Shail Jain, and Peter McDonald. Paul was my main supervisor of my thesis jointly with the Dr Lado Ruzicka, who was a Professor and was not involved in direct teaching but used to supervise students for the thesis. Lado had Bangladesh connections through his work with the Institute of Statistical Research and Training, Dhaka University and ICDDR,B. Chris McMurray used to help us edit our language for the thesis. Our class size was small, maybe 10/12. I was the only Bangladeshi, the rest were from Indonesia, Malaysia,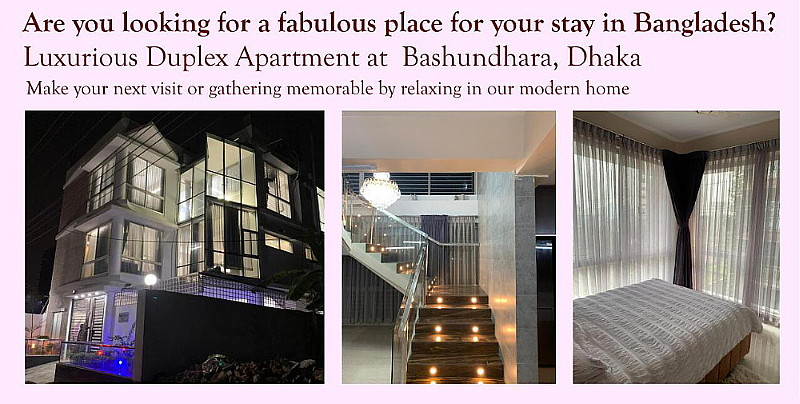 Click for details


Myanmar, Philippines, and Kenya. I was in a wonderful company both academically and socially. So much to learn from each other.

During my PhD period we also had a mix of international students from Asia, Africa, Australasia, South and North America. The PhD study was mainly based on thesis to be written in three years, so the interactions were mostly with fellow students and thesis supervisors. Attending the weekly departmental seminar was mandatory. We used to have our offices in the Coombs Building of ANU. Some of the rooms were single occupancy and some were double. Department had a library, a very good one indeed.

It was a relaxed environment, but time management was crucial. One only met her/his supervisor(s) once in a couple of months. My supervisor was Dr Kim Streatfield, who later moved to Bangladesh as the first Country Director of the Population Council, and later on moved to ICDDR,B. Thesis advisors included Dr Paul Meyer and the Late Dr John Caldwell (popularly known as Jack). We had Late Ms Wendy Cosford who helped all the PhD students in language editing of the theses. Again, a wonderful learning and supportive environment.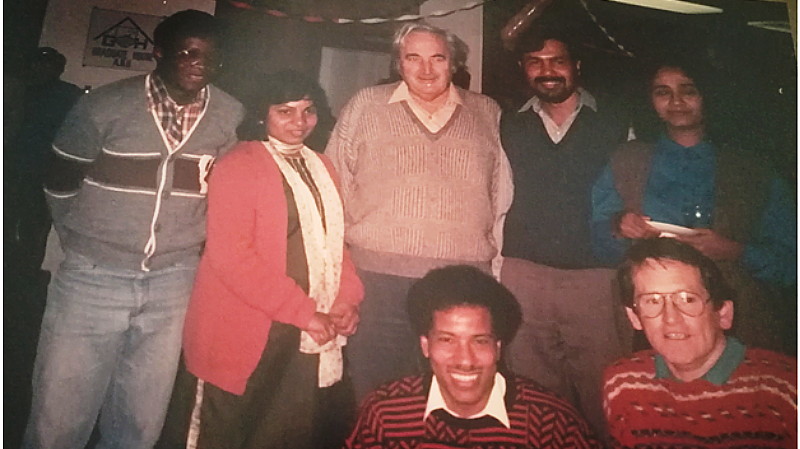 Standing Professor Jack Caldwell at the centre, me and my wife next
to him in the right. Sitting from right Dr Kim Streatfield.


It was a tradition that students and teachers celebrate submission of PhD thesis after office hours at the ANU University House Bar with a drink. So, we had planned for the celebration for my submission. After three years of hard work, I felt very happy and so was my teachers and fellow students. In this long process, I realized how crucial the help of Wendy was. I was sure that it had been the case since her being in the department, irrespective of students' first language. I proposed to my fellow students that we should express our gratitude to Wendy. All agreed and decided to make cash contributions. I remember we presented her a silver mug in which we engraved "Dear Wendy, we couldn't have done it without you." We also engraved all of our names in the mug. After a brief speech I handed over the wrapped mug to Wendy, which she opened. I thought she really took it as a surprise. She unwrapped the gift and read out what was engraved including all of our names. She said she never had anything like this, she literally burst into tears. She visited us in Dhaka couple of times after our return.


Within two weeks of submission my scholarship is to stop, this was the rule. The Head of the Department, Jack (John Caldwell) called me to his office. He wanted to know what my plans were. I said I would like to stay to attend the graduation ceremony, the duration of which of course depended on getting the examiners' reports and obtaining approval from the ANU authority. He said he has paid work for me if I would like. He also mentioned that my supervisor Kim may have something for me as well. He advised me to check with Kim.

Next day Kim, my supervisor, called me to his office. Told me that I don't need to worry about work while I wait for my results and graduation. I started to work for him, which I continued until my departure from Canberra. He offered me generous compensation and flexibility. I attended the convocation ceremony at the auditorium of the Institute of Music within the ANU campus. My wife and my two children also attended as guests. I can't express how satisfying it was. Abul Kashem Majumder, another Bangladeshi student, a lecturer of Chittagong University, also completed his PhD in Demography at the same time and attended the convocation. Kashem also returned to Bangladesh afterwards. He later migrated to Australia, and has been with the Australian Bureau of Statistics. Fazlur Rahman another Bangladeshi, settled in USA, had his PhD in Chemistry at the same time and attended the same convocation.

After graduation, my supervisor Kim Streatfield wanted to know about my departure plans. I told him the dates etc. He mentioned that recently he was in India for a meeting where he met one of the Associate Directors of ICDDR,B. Kim's impression was that it may be a wrong time for me to return for ICDDR,B was having funding shortages. He said he can employ me at ANU with the salary and benefits of a lecturer. He further said that if he were me, he would reconsider plans for returning now. I was very thankful and said that I would adhere to my plans, if he did not mind. After a day or two he wanted to know whether I would have stopovers on my way. I said yes, in Singapore. He offered me to cover the hotel costs in Singapore for my entire family. I was very appreciative but thanked him for his generosity. He was very desperate to help me. I proposed if he could rather buy some books for the ICDDR,B library. I gave him a list of such books and thankfully, he did do that.


Education system and society: Life changers for us

Both of our children had been to preschool and primary school in Canberra. Had the opportunity for professional support from their caring teachers during early years of life. Had the opportunity to mix with children from diverse background. Had access to school and public libraries. We used to drop them at the public libraries when we went for shopping. The older one had been to summer camps. They used to play tennis in public facilities and ride bikes around the house. They have been to swimming classes. They had friends coming from very diverse backgrounds. The exposure they got in early years of life had helped them with a solid foundation for their future. They went to IVY League colleges in the USA. Older one has settled in the UK and the younger one in the USA.

I returned as planned before the expiry of my study leave. I pursued my career with ICDDR,B and became an internationally ranked scientist in 1994. Since then, it was all onward and upward. Became the first Bangladeshi Deputy Executive Director in 2012, first time in 60 years. Served two 3-year terms as the Deputy Executive Director and retired in June 2016. In between, I also served as the Executive Director (Interim) of ICDDR,B for one year, which was also first ever in ICDDR,B's history. Soon after my retirement I was appointed as one of the 17 members of the ICDDR,B Board of Trustees, which has only three Bangladeshi members. I had the privilege to be in all the chairs ICDDR,B have had in its organizational hierarchy.

I have had over 200 research articles published in international journals, some books and many book chapters. I have been to countless conferences all around the world, sat on a number of high-level committees and was involved with a number of global health initiatives. Made significant contributions, in my opinion, in the development of ICDDR,B and in building the capacity of Bangladeshi staff members within ICDDR,B. I also wrote a book called ICDDR,B: A Star in the South, reflecting my observations on the organizational issues, which was launched at ICDDR,B before my retirement.

In wrapping up, my family and me are indebted to the Australian society, its education system and the people for their support to us. The opportunity allowed us to have a unique exposure to quality education and rich diverse cultures through mixing with people from various countries. The support of the deshis was unforgettable and made us indebted to them forever. I strongly believe that what we are today was an outcome of Australian investment on us. I also appreciate the support I had received from ICDDR,B in general and from Late Dr Stan D'Souza (Programme Head, Community Services Research, ICDDR,B) in particular.



Dr. Abbas Bhuiya, Dhaka, Bangladesh