Our Story (17)



Chronicle of Diasporic Life in Australia
Faruk Kader
Prologue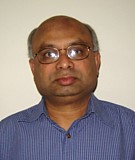 The Author

Early this year 2022, I and my family completed two decades of diasporic or migrant life in Australia. Having lived in here for about two decades with access to all amenities, facilities, social services, sometime I wonder if I had been able to call Australia really home! I have unquestionable loyalty to this adopted homeland; we celebrate what we and our children have achieved. Still, we ask ourselves, where do we belong? Is it necessary to dig our consciousness to find the answer? Or does this question matter at all? What made us choose Australia for future living?

In retrospect I could see that there was an urgency on our part to seek out a new life in a developed or modern country leaving behind our worries, misgivings and uncertainties in Bangladesh. It is worthwhile to share our story of diasporic existence with the current Bangladeshi generation in Australia. Before that I would like to talk about my family and my upbringing that made what essentially, I am.


My upbringing, life and career in Bangladesh

We five siblings, two brothers and three sisters grew up in old Dhaka. My father Late M. A. Kader was the Vice Principal, Jagannath College in the sixties. He was an eminent academic and socio-cultural figure and a close associate of Principal Saidur Rahman, who made the college a prime study institute in East Pakistan, and fostered vibrant student activism. Our upbringing was largely influenced by the persona of our father and the Bengali socio-political-cultural scenario of late sixties. My only brother and I had the privilege of studying at one of the best schools of Dhaka, St. Gregoryís High School, run by the Christian missionary people. I enjoyed every aspect of my school life including extra-curricular activities that moulded our young minds to achieve our potentials in all spheres of life and to become able citizens of the country. Subsequently, I studied HSC in Notre Dame College, and graduated in Civil Engineering from Bangladesh University of Engineering & Technology (BUET) in 1980. But I was not comfortable with the rigors of engineering study, because of that I hardly enjoyed the BUET life.

After graduation I worked as a Junior Engineer with Bangladesh Water Development Board (BWDB) for some time. Jobs in BWDB and other government departments like Roads and Highways and Public Works Department do not offer challenging work. The charm of this kind of jobs lies elsewhere: power, fringe benefits like transport, accommodation, and sometime earning by dishonest means, which come with field postings. Many young engineers of middle-class background got caught in the money-making web to raise their statures in the society. With my family background steeped in academics, culture and my aspiration for honest living, I shunned the dubious means of livelihood from the very beginning of my career. During our time, opportunities of private job with challenging role and high salary were very limited. Only government jobs gave security of livelihood. I continued my job with BWDB, but I was not happy.

I got married with Salma in 1985. She was also a BUET civil engineering graduate and my colleague at BWDB. We both did Masters in Water Resources Engineering from Asian Institute of Technology (AIT), Bangkok on scholarship. At AIT I saw many graduates migrating to Australia on professional category. This gave me the confidence that I could also be eligible for such migration. But I was not sure if I wanted to live in Australia. Salma was facing the same dilemma, to say the least.

We came back home in 1989 from AIT to resume our jobs with BWDB. In 1990 I joined Institute of Water Modelling, Bangladesh, and a center of excellence in hydrology, hydraulics and flood management, which was entrusted with the development of flood management model for the whole Bangladesh with the technical support of Danish Hydraulic Institute (DHI) under DANIDA funding. Here I fashioned my niche as a hydrologist and hydraulic engineer. As part of the project, I spent in DHI attended one-year long training in advanced hydrological and hydraulic modelling. This job allowed me to work with the dynamics of the complex river system of Bangladesh. I felt assured that this is the pathway I was going to follow in my career ahead. I also grew confident that I would be able to undertake jobs in this field in overseas country like Australia. Then after some sole searching, my wife and I applied for Australian migration knowing that we had a bright chance of getting visa because of my professional background.

I may now ruminate about the specific circumstances that led us to migrate to Australia, forsaking my land of birth where I spent two thirds of my life.


Migrating to Australia

My two sons born in 1986 and 1999 were growing up. The time was roughly late nineties, when we encountered insurmountable barriers in availing quality school education for my two sons. Having failed to get admission for them in renowned Bengali medium schools in Dhaka, the alternative I chose for them was English medium schooling. Soon after, I realized that the education my two sons were receiving from these schools was not up to the mark. In addition, these schools lacked infrastructure, amenities and governing system for proper running of an educational institute. I thought I have failed my sons that caused me pain.

I was not sure initially about what would be my response in case of a positive outcome of my application for family migration to Australia. Sometime my wife Salma and I talked about the possibilities and pit-falls of our future life in Australia. Having fed by the success stories of her siblings in Australia, she was inclined to try this option. The thought of living in a family environment in Australia raised her expectations too, which were shored up by the favourable views of my in-laws at Dhaka.

At that time disagreement over electoral process and election results, and the consequent feud between the two major parties, Awami League and BNP, threatened the future of democracy in Bangladesh, which was hard earned through the ouster of autocratic government of Ershad. The continued stalemate between the two political parties led us to question the long-term stability of Bangladesh, and the future of our coming generations. Therefore, when we got the visa to migrate to Australia, my wife and I decided to avail it. We thought, it was worthwhile to give it a go, when we felt that we had reached a dead-end in Bangladesh in terms of our aspirations! We had casual discussions with our kid sons, Komol and Anik, about the decision we made. We didnít expect them to judge our decision. Probably they got vague anticipations about what would be their lives like in a new country.

So it was not for economic reasons, rather the prospect of a secured life, away from the uncertainties in our own country, and our expectations of childrenís quality education in renowned Australian universities, became the guiding factor in deciding for migration to Australia.


Into Australia

Saturday, 5 January 2002. On this day, my family including me landed Sydney airport. I may now reflect on what was going through my mind at that moment and how I viewed the new country at first glance.

At that time an extremely dangerous bush fire raged on the outskirts of Sydney city and the Fire Service department was struggling to contain it. The Sydney sky was full of grey to yellowish smoke from the bush fire. The visibility was so poor that operation of flights in some section of the Sydney airport had to be suspended. Before departure from Dhaka airport, I was keeping in touch with the bush-fire situation in Sydney on newspaper and TV. I was worried about in case the Sydney airport was declared closed to the rest of the world for indefinite period if the bush-fire situation turned worse! Australian Immigration Department gave us a sharp deadline only days away to enter Australia. As our Singapore Airlines Boeing plane started its descent for the Sydney airport, we could see the rising smoke in the distant and had a feeling about this calamity. In the end, our plane made a safe landing at the airport in time.

At the Sydney airport, we were received by a bunch of my in-law relatives. They were obviously very delighted to have us, particularly, my sister-in-laws Ė Munni and Shikha, who in many ways insinuated us to migrate to Australia. From the airport we drove to Munniís place in Toongabbi, South Western Sydney. Munni was my youngest sister-in-law. Sadly, Munni passed away in 2007 from breast cancer, that left a permanent void in the lives of our family members.

I was in awe about the vastness of Sydney city with its metropolis, motorways, tunnels, speeding cars and buses and the resulting hustle and bustle. At the same time the thought about what lay ahead for us kept my mind busy!


The beginning

Munni and Shubha helped us with organizing our life in Sydney and in completing a range of formalities to register with different government service departments, including Social Services (Centre Link), Medicare, Income Tax and migration support agencies. My two sons got admitted in local state governmentís primary and high schools. We stayed with Munni at their Toogabbie home for about three months. After that we rented an apartment at 275 Dunmore St, Pendle Hill, about ten minutesí drive from Toogabbie. And with that a new life dawned on us in Australia.

Being mindful about my responsibility, immediately I started looking for professional jobs. As part of that I got in contact with Bangladeshi engineerís community and started talking to them for their advice and tips on the job market situation and how to make effective job applications. The first six months were really tough for us because we were navigating in an uncharted territory and we had to start everything from scratch, with meagre financial support from the Social Services department.


Struggles and break-through

I made a lot of job applications, with little response from the employers. Without any job, savings in our bank account was dwindling. As a couple our resilience and patience were severely tested at that time. My in-laws stood by us during this crisis period. I think their presence and company and spontaneity to come forward in emergency situation really mattered. But the bottom line was that we had to raise ourselves to overcome this initial crisis, which affects all migrant people. In retrospect, I feel there was a need for recognition of our qualifications and professional background by the Australian employers, as well as our awareness of local professional standards and practices to brighten our job prospects. Previously, there was a system in place to help migrants in this regard, but, not any more.
The break-through came via one Bangladeshi teacher of the Western Sydney University, Dr. Ataur Rahman. He advised me to do Masters in Water Resources Engineering to become familiar with local issues, and the professional means to deal with it. In addition, a local degree would readily be recognized by the employer. He also engaged me as a Research Assistant in his department and I started earning. I saw light at the end of tunnel. After completion of Masterís degree, job offers started pouring in. Thatís how the financial security for us came about and I never looked back. And my life in Australia fell into a pattern that began with getting my driving license (I got my license after 6 or 7 attempts), job search, employment (I moved through 6 or 7 jobs, not because of my faults); intermittent short periods of unemployment, followed by joining new job; living outside Sydney home in connection with livelihood, socializing, networking, association with like-minded people, week-end family get-togethers, visiting home in Bangladesh and so forth.


What I liked about Australia

Socialization, outing with extended family members, and moving across Australia in connection with my endevours for livelihood made me lot experienced about diasporic life in Australia. Interaction with people outside family, particularly, local Australians of different backgrounds offered me a wide perspective of human life.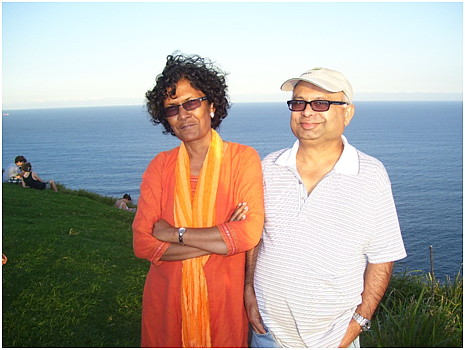 With my wife Salma near Wollongong


I spent five years as Senior Water and Sewer Planning Engineer with Brisbane Water, Queensland. I was involved with planning of water and waste water infrastructures in and outside Brisbane city. This job gave me deep insight of planning and feasibility study, vital for sustainable and sound development in urban utilities. I enjoyed working with my colleagues of multi-cultural and local Australian origin. In Brisbane I lived without my family and managed my domestic affairs; made friends with local Bangladesh community in Brisbane and Gold Coast City. With my local friends I made outings including fishing, picnic, and regularly attended multicultural festivals. Living in Brisbane was the most memorable part of my life in Australia.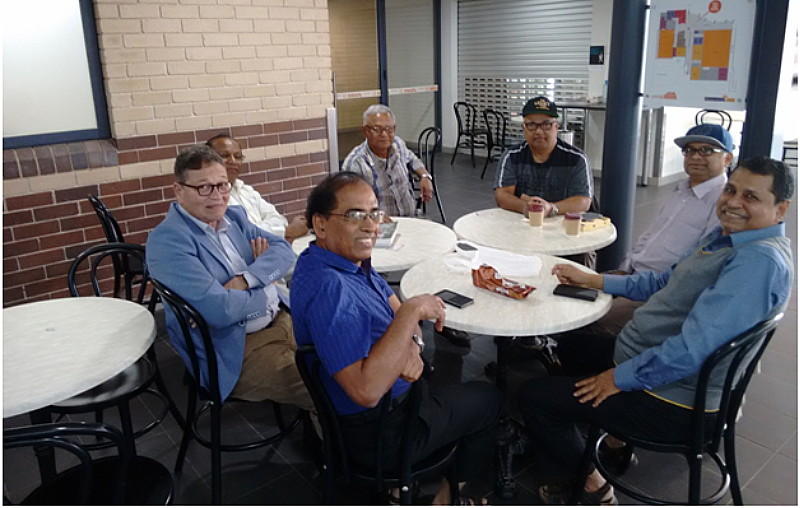 Lunch with my retired Bangladeshi friends in Sydney


I should mention about fair and independent system of rule of law in Australia with deep appreciation. When compared to such reality in Bangladesh, I consider ourselves lucky enough.


Back to the roots

My mother gave in to my decision to migrate to Australia in the greater interest of her grand-childrenís well-being. But she missed us, me and my only brother, who migrated to Canada few years after I did to Australia. She was left in the care of my youngest sister, Khuku Apa. My sister looked after her admirably, but, I have always felt that my mother would have been happier about living with her sons.
Between 2018 and 2019, I lived in Dhaka and stayed with youngest sister and my mother, who I thought needed my presence for management of her age (She was 80+) related health issues. I started enjoying life in Dhaka again, and renewed my connection with my birth-country, relatives and kith and kin. Life in Dhanmondi was very satisfying. The Dhanmondi lakeside park became my favourite hang out in the company of my friends; both street and buffet foods from Sat Masjid Rd was a great culinary experience. Occasional forays to old Dhaka to meet school friends helped me to reminisce about my boyhood life, all the while I suffered the agony of witnessing my favourite places changing beyond recognition. But life again took another turn for uncertainty, when corona pandemic started sweeping across Bangladesh. And I had to return Sydney to join my family in a chartered flight from Dhaka. I felt uprooted again.


Epilogue

I have got a home in Ingleburn suburb of South Western Sydney, where I have been living with my wife and two sons since 2008. My two sons Ehsan and Afsan did well in their graduate studies which we dreamed about. Komol, my elder son, an IT professional, got married in 2013. We have been blessed with a wonderful daughter-in-law, Tasmia, who surpassed our all expectations. My younger son Afsan completed Masters in Bio-statistics from UNSW and got employed in bio-research farm. Komol and Tasmia have their own home now. We expect that my two sons remain happy, healthy and positive, and maintain connection to our roots in Bangladesh. At the moment I am leading a retired life that involves a significant time with my own family and extended. I try to keep my life simple, so as not to miss family, and things I love, like reading, writing and cooking. A significant part of my time is spent in socializing with a circle of Bangladeshi peers in my own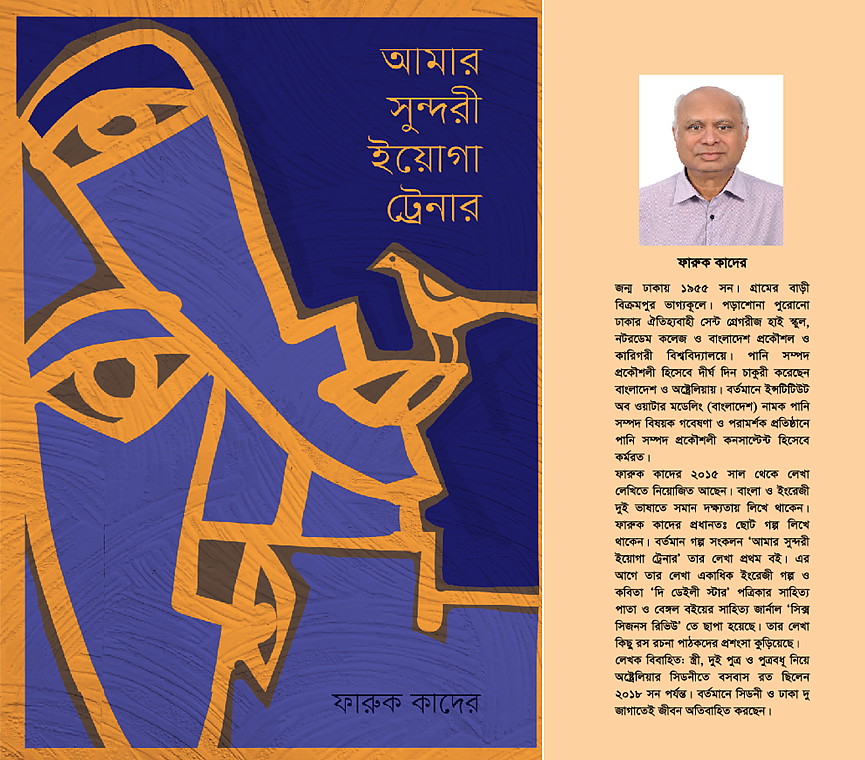 locality and other areas parts of greater Sydney. I have published a collection of Bangla short stories last year and planning to do another one soon.
Living in Australia has been rewarding enough for me, particularly in terms of lifeís experience. Here I have met many interesting people from different races and background, which would not have been possible, had I continued to live in Bangladesh. Carinda Street, Ingleburn where I live has a visible multiracial community which is growing. Quite a few of the community members are my friends. I have come to know them and they became the subject of my short stories.
On the retrospect, I think it was a wise decision on our part to migrate to Australia. Having said that I would like to affirm that my bondage with my country of birth Bangladesh has remained as strong as ever.



Faruk Kader, Sydney, Australia