Our Story (12)



First Bangladeshi Radio Program in Australia
Syed Toufiq Imam
Introduction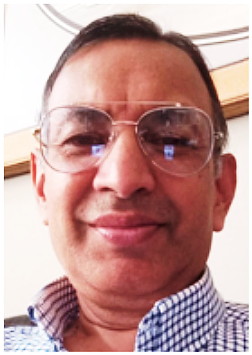 Syed Toufiq Imam

More than 40 forty years back on a biting cold winter morning of June 1979, 30 of us arrived at the Sydney Airport to embark on a four-year program of training to become Aircraft Maintenance Engineers. We were joined by 30 others the following year to undertake the same program. We are those boys that affectionately became known as QANTAS boys or BIMAN boys. Those were indeed wonderful four years of our lives that brings back so many cherished memories. Here I wish to reminisce some of those wonderful times and the people that we came across and to have been fortunate enough to be acquainted with.

We became known as QANTAS boys or BIMAN boys because we were being trained by QANTAS to return to Bangladesh after four years to work for Bangladesh Biman. The Australian government provided the technical aid through their overseas development agency ADAB (Australian Development Assistance Bureau) to the Bangladesh government to help a war ravaged newly independent country to develop and run its own national flag career, the Bangladesh Biman. On completion of our four years of hands-on training with QANTAS and studies at the Sydney Technical College, we returned to Bangladesh to work for Biman-Bangladesh Airlines.

I worked for Biman-Bangladesh Airlines for five years as Licenced Aircraft Maintenance Engineer (LAME) and as an Engineering Instructor (A&P) at GTC (Ground Training School) and BATC (Bangladesh Airline Training Centre). Since 1989, I have been living and working in Canada in the Aviation and Automobile industry. Just as I loved Australia, me and my family also love this beautiful country of Canada, which we now call home.



The Radio Program

As we all know, back in those days there weren't very many Bangladeshis living in Sydney. May be at best 40 families across Sydney by the early 80s. But it was a vibrant community that did its best to stay connected through social, cultural and national events. Late Dr. Mokhlesur Rahman, as the president of Bangladesh Association of New South Wales, Australia was one the most prominent flag-bearer of all such events during that period. Dr Rahman was truly a kind hearted helping gentleman, who is missed by all that came across him. He had a supporting family of his wife Mrs. Shamima Rahman, daughter Shuvra and son Pushkin to back him up with all the national & cultural activities showcasing Bangladeshi community.

There was an Australian government funded project called SBS (Special Broadcasting Services), whereby various ethnic groups could air their news & views on an allotted slot of time of a radio program in their own languages. Though there was a weekly Bengali language program for half an hour, but it used to be broadcast by the Bengali speaking immigrants from India catering to their own specific needs. In the absence of any form of news and views dissemination platform that catered to the specific needs of Bangladeshi community in Bangla, it was felt appropriate to make attempts to have a radio program of our own. Dr. Rahman made contacts with the relevant authority of the government to present our case for a program slot for Bangladeshis. Since there was already a half-an-hour weekly Bengali language program, our request at first did not warrant much attention. However, after much persuasion in light of the need of a growing community of a young independent nation, with somewhat differences in the cultural and social outlooks, we were finally granted a half-an-hour slot on alternate weeks, between us and the Indians.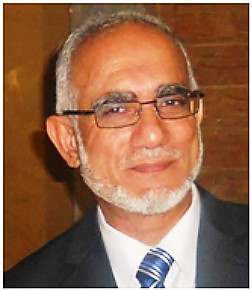 Mohib Alam


The Biman boys were approached by the Bangladesh Association to take charge of this project. We were indeed a bit nervous, but nevertheless weren't afraid to take up the challenge. Fortunately, Mohib Alam, by then the Cultural Secretary of the Bangladesh Association of New South Wales, had some prior experience in radio broadcasting with Radio Bangladesh's English Overseas Services program in Dhaka. Mohib and myself met with one Mr. Amar Singh, program coordinator for SBS Radio 2EA's south Asian languages. We had a long and very productive session with Mr. Singh where he shared with us his thoughts and tips for a successful inaugural radio program in Bangla for Bangladeshis in Australia. If I can remember correctly after all these years, I aired the first program and Mohib did the next and from then on, we continued to do it on alternate weeks. And thus, the first ever Bangla language radio program of Bangladeshis in Australia took its foothold in Australia in 1981. This was indeed a historic event for the Bangladeshi community and more so for two of us young lads, broadcasting in our own language to our own people across Australia. Encouraging and supporting feed backs from the community suggested that we may add some ladies to our team to make the program more appealing and engaging.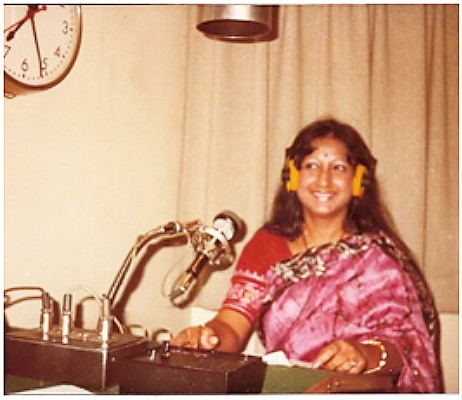 Late Mrs. Mohua Haque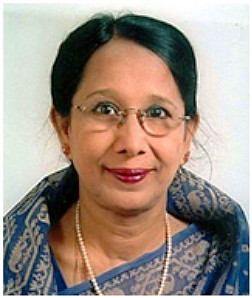 Mrs. Shamima Chowdhury

We approached late Mrs. Mohua Haque and Mrs. Shamima Choudhury for this purpose and they generously volunteered to join us. Mrs. Mohua Haque, wife of late "Uzzal bhai", passed away recently. Mrs. Shamima Chowdhury did her Masters in Physics at the UNSW while her husband late Mr. Naiyyum Choudhury undertook PhD at the same University and later retired as the Chairman of the Bangladesh Atomic Energy Commission. Mrs. Shamima Chowdhury retired as a professor of physics from the University of Dhaka.

Very soon we realised that conducting a radio program involved lot more than just making announcements or reading from the scripts. More so when we made it incumbent on us to project a positive image of a war ravaged newly independent nation. During those early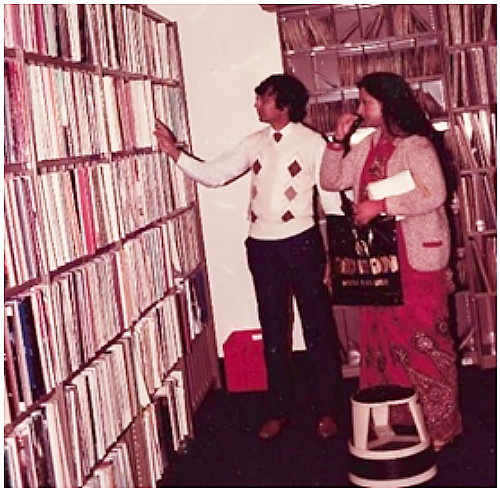 With Mrs. Mohua Haque in 2EA Library

days, most news about Bangladesh in the media featured it as a "basket case" depicting its poverty, hunger, flood and as such. We had to spend hours after hours of our own time looking through Associated Press, Reuters and other news agencies enormous amount of news feeds from the chattering teletypewriters to choose the appropriate feeds. Search through radio station's enormous library catalogues to match appropriate background music and fillers. Once selected, those had to be entered into Radio station's standard 'Presentation Sheet' and get it approved by the authority for the allocated time (even to the second!). In addition, we collected news items from the Bangladesh High Commission in Canberra and from newspapers and news received from Bangladesh through our personal contacts. Some helping community members also came forward to assist us on this.

In addition to news casting, we also used to develop special scripts and broadcast those on Bangladesh national and cultural events such as on the language martyr's day on 21st of February, Victory Day on 16th December, Independence Day on 26th of March and as such.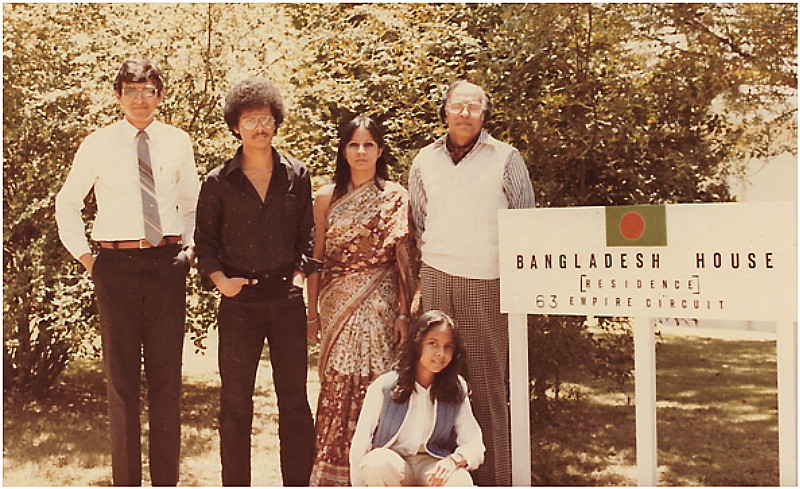 With the High Commissioner's family at Bangladesh House, Canberra.


We travelled to Canberra and interviewed the then Bangladesh High commissioner in Australia His Excellency Harun ur Rashid. We were very...



Please keep scrolling for the rest...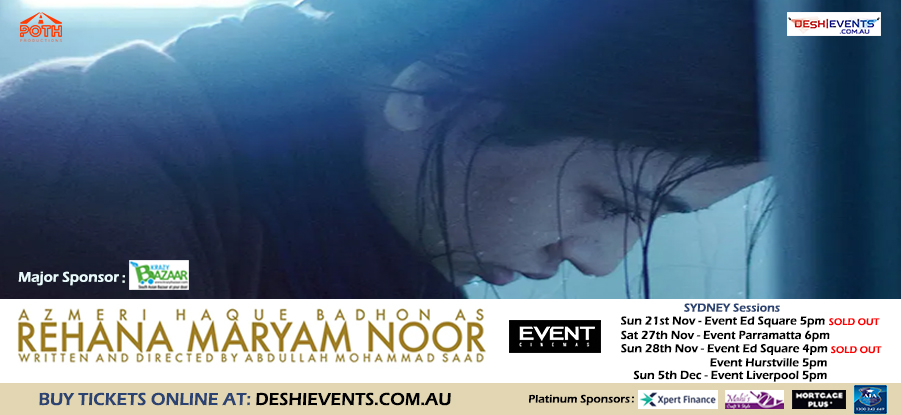 Click for details


...cordially received and catered for by the High Commissioner and his family. Mr. Harun ur Rashid and his family is still fondly remembered by many for their generous hospitality and modesty. We often interviewed visiting dignitaries from Bangladesh and broadcast those.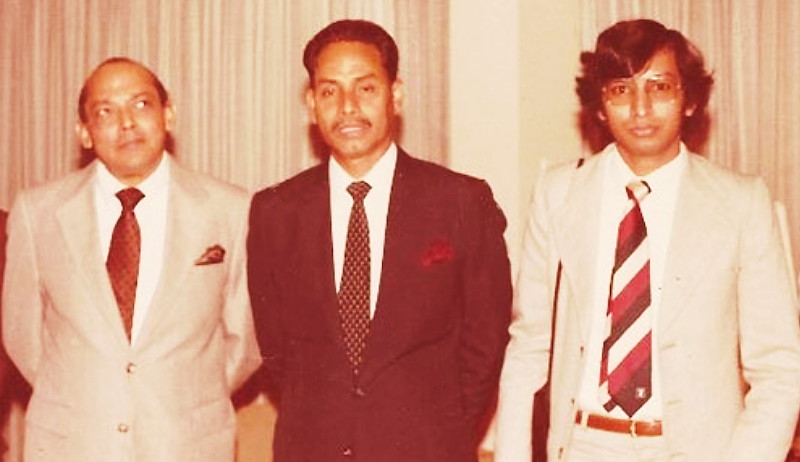 Gen Ershad in the centre with me on his left.


One of the high points of our broadcasting experience was the opportunity to interview General H. M. Ershad who at that time took over the Government of Bangladesh through a military coup on 24th of March 1982 and declared himself the Chief Martial Law Administrator (CMLA). He stopped over in Sydney on his way to Fiji to attend the Commonwealth conference. The Bangladeshi community arranged to meet him at his hotel. We planned to take this opportunity to interview him and broadcast it over the radio. As we presented ourselves at the venue with appropriate cameras and recording gears, the Press Secretary of the General wanted us to handover the set of questions that we intended to ask. Among others, we planned to ask him if he had any planed time-line of handover of power back to the civilian government. We were told that the CMLA will only address general issues and exchange pleasantries with the local Bangladeshis community. He will not dwell in any political discussion. As such, we must not ask any such question! However, under the circumstance, we did the best we could do and aired the interview on the radio.



Looking Back

As one can easily imagine, for two of us young lads in our twenties, it was indeed challenging and at the same time extremely exiting. Come to think of it, two amateurs like us were in charge of producing and broadcasting international standard radio programs alongside other ethnic migrant groups of Australia! It still gives me shivers through my spine when I think of those initial days at the 2EA radio station, sitting in front of the microphone with headphone mounted on my head and signalling 'Cue's for appropriate background music and sounds to start and end live broadcasts. We did all this alongside our rigorous apprenticeship program with QANTAS and the academic studies at the Sydney Tech. But then we were young and very proud of our work and nothing else mattered.

With the end of our four-year engagement with QANTAS it was time to return home to Bangladesh to full-fill our commitment to serve Biman Bangladesh Airlines. As to everything and everyone, we also said good-bye to the SBS's 2EA with warm handshakes. SBS was generous enough to provide Mohib and myself with two letters of appreciation for our contribution to the promotion of ethnic radio programs at the 2EA. Both of us hold those letters as pleasant memorabilia of our wonderful bygone days. Fortunately, the experience with 2AE came in handy for me on a latter occasion when I conducted a radio program for the Population planning Cell on Bangladesh Betar of Radio Bangladesh, Dhaka.

I am glad that I have had this opportunity to share some of my pleasant memories of Australia.