Our Story (10)



The Story of Biman Boys
Azad Alam
Prologue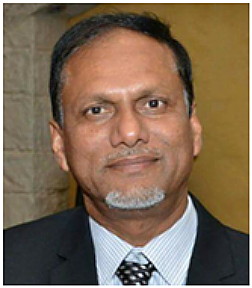 Azad Alam

Back in 1979, on an unfamiliar Sydney cold and wet morning, there arrived a bunch of 30 wide eyed young boys into a territory so far away from their homes that they could ever imagine. And in the following year we were joined by another 30 boys from Bangladesh, totalling into sixty. And it started the era of "Biman Boys", as we were affectionately called by our new found families in this distant and unknown land. Over the last forty years and even today, we are called Biman "Biman Boys" and we love that name. Though by now most of us has boys & girls of our own, even older in age than we were back then.

Before we start "Our Story", it would be just the appropriate place to express our immense gratitude and pay our heartfelt respect to those, who helped and guided us "boys" into becoming men over the years in a new land with unfamiliar culture, religion and language.



The Background

Biman Bangladesh Airlines, commonly known as Biman, is the national flag carrier of Bangladesh. It came into being after the independence of Bangladesh in 1971. There were lot to be desired of the national flag carrier of a newly independent nation. The opportunity came knocking at the door when the Australian Development Assistance Bureau (ADAB) offered to build the maintenance capability of this infant airlines. It offered to train hands-on a total of 60 young men from Bangladesh with QANTAS at Sydney. Of the 60 trainees 30 of us came in 1979 and the remaining 30 arrived in 1980. Most of us were recent HSC graduates and aged between 17 to 19. The selection process was rigorous, though channelled through the Bangladesh Government, but under the direct scrutiny of the Australian government representatives.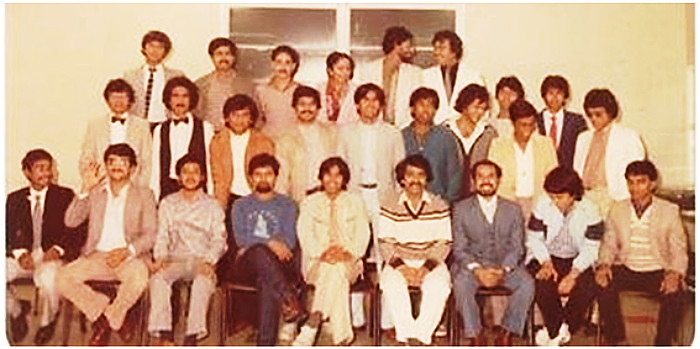 The boys of the first batch of trainees back in 1981


We were to return to Bangladesh after four years of training as qualified Aircraft Maintenance Engineers and work for Biman Bangladesh Airlines as such. We were also under the impression that our working relationship with QANTAS aircraft maintenance crew will continue even when we would be working for Biman. There were talks about QANTAS intending to setup a maintenance and refuelling facility in Dhaka for its Asia/Europe bound flights. QANTAS even built a hanger for this purpose at the Dhaka Airport which is operational to this date. However, none of this ever saw the light of the day. It is rumoured that conflict of personal interest of some the individuals stood in the way of ever materializing such a beneficial project for the country.



The Boys

We, the "Boys" came to Australia from all around the Bangladesh. We were undoubtably way better than average boys and girls of our age to be selected through rigorous selection process to come to Australia. Some of us were already admitted for higher studies into engineering, medicine, physics, economics and as such. We could choose any of the field of studies that lead into a traditional career of an Engineer, Doctor, Bureaucrat and etc. However, we did not, because our parents permitted us to venture into a new and uncharted territory of aviation maintenance engineering. We wonder, how forward looking they must have been for their time. I am thankful to the Almighty that we did not disappoint them for missing out on our company, during the time of our transition from adolescence to the adulthood. They sent us to Australia as boys and we returned to them as men, qualified as an Aircraft Maintenance Engineer, good for anywhere and everywhere across the globe.



Landing at Sydney

As the QANTAS flight was preparing to land at the Sydney airport, on the early morning of June 22, 1979, the captain announced that the outside temperature was 5 degree and the wind was blowing at 80 knots accompanied by heavy rain! At that time, it did not make much sense to us as we were more excited and curious about the new land that we would be disembarking on soon. Besides we were coming from a place where "5 degree" really did not make much sense, for we couldn't fathom what exactly it meant. The first bite of first cold hit us hard and soon we learnt to adapt to the weather of the country, that ran opposite to the most of the rest of world. The site of the Sydney Airport and the exit road out of it into the city first seemed a bit disappointing, as we just came through Singapore Airport which seemed enormous in size and facilities. But that was only the first impression of the Airport and the city, which changed in no time.

We were boarded for about a month in an accommodation named Endeavour Hostel at Malabar in the Eastern Sydney. The hostel primarily provided temporary accommodation for new migrants and refugees that came from across the world. We felt at ease there as everyone else was just as new as we were into a new country. Afterwards, we had to find our own accommodation and rented house/flats in groups of two to four. We learnt in no time how to get along and live with others whom we met only a few weeks back. Learning of other everyday necessities, like banking, shopping, cooking and etc seemed to come naturally. I always wonder, what our parents would have said if they saw us suddenly how non-reliant, we had become within a span of no more than a week. I am sure they would have been very proud.

Once settled down, the memories of home, parents, siblings and friends started sinking in. Times when we hoped, I wasn't here, missing out on what I have known to be my own all the while. We were all teens then, and should have been in with our parents and siblings. Very difficult to express that feeling in any number of words. It may only be felt and not rightly expressed.

Soon things started getting hectic with the start of the training with QANTAS and classes at UTS. Imagine a group of teenage boys just from out of schools/colleges in Bangladesh, facing the trainers, lecturing in Aussie! However, as the saying goes, necessity is the mother of invention, we found ways to start the communication mostly in our ways of spoken English with the help of some kind of sign language. And from there we moved on into gradually understanding each other. We learnt to say; Beg yours, how is going mate, she will be right, sleep tight, fair dinkum, no way hose, and so forth. Developed the taste for scrambled or boiled eggs with salt and pepper, baked beans and sausages, meat pies and such. Started wearing jeans, hoodies & thongs.



The new found family

Very soon our social life took such a wonderful turn that we could have never dreamt about. We met Bangladeshi families that embraced us as their own and made us feel welcome into their homes as if we were their long-lost keens. They fed us as often as they could and guided us from going astray at that tender age in a society of alien culture and customs. We were never unwelcomed in their houses and we often took full advantage of it to their pleasure. One of us invented a code word called "Haku" or "Hakuing" meaning arriving at someone's house uninvited for a home cooked deshi meal. We were never disappointed and the hosts never lost their welcoming smile. We all remain ever grateful for the kindness and love shown to us and gave us the much-needed home away from home. To name a few and not all, we shall remain ever grateful to the following and their families of Alamgir Bhai, Hashmat Bhai, Sattar Bhai, Mukhlesur Rahman Bhai, Alam Bhai, Mostafa Bhai, Noyeem Bhai, Halim Bhai, Amjad Bhai, Rostom bhai and others who lived in the close proximity. I am sure I have missed some names who were just as kind and loving. Not to be able to include all of their names here is a limitation I attribute to myself. We remain ever grateful and indebted to all of them.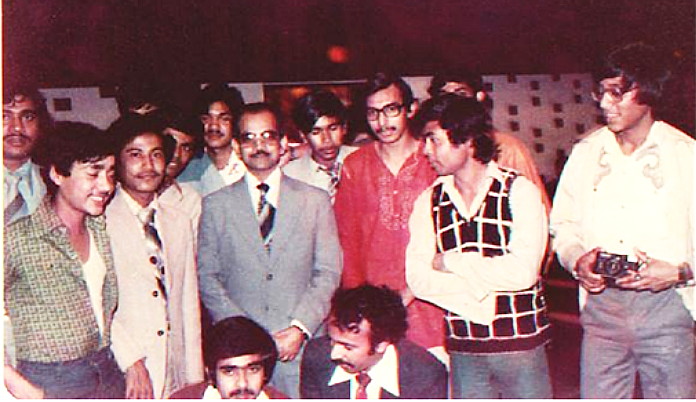 With the then Bangladesh High Commissioner Air Vice Marshall A. K. Khandker




Boys enter the Social Scene

There were about 40 odd Bangladeshi families residing in Sydney during those days. However, this small number never deterred them from celebrating the Bangladeshi national and cultural events on a regular basis. Very soon we were excited to get involved with the Bangladeshi socio/cultural activities that were already on. Some of us got selected/elected into various position of




Please keep scrolling for the rest...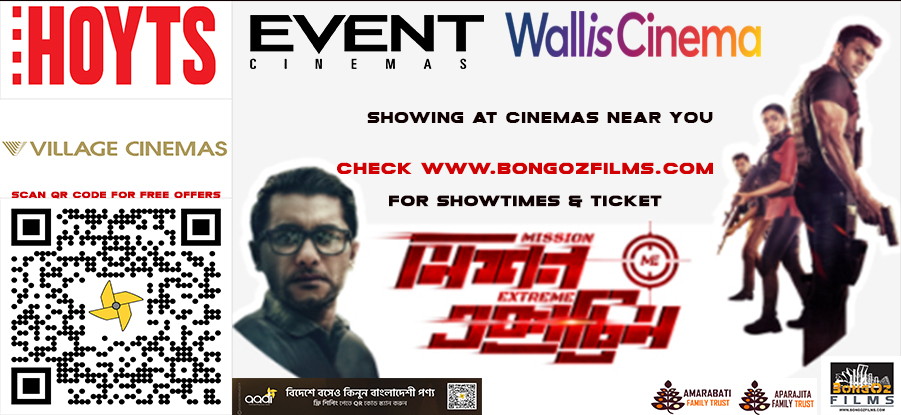 Click for details


responsibility of the then NSW Bangladesh Association. The elders welcomed us with open arms as an infusion of youthful spirit into their midst. The addition of Biman Boys injected further energy into the ongoing activities such as national events, Bangla, Religious and cultural school/coaching for children. We also added a few new ones for the first time. The Bangladeshi community used to showcase an annual cultural evening. The Biman boys took charge of the event and staged one of the most colourful evenings until that time. The then president of the Bangladesh Association, Late Mr. Shahadat Ali arranged for the UTS auditorium at Broadway, Ultimo to be available for the event.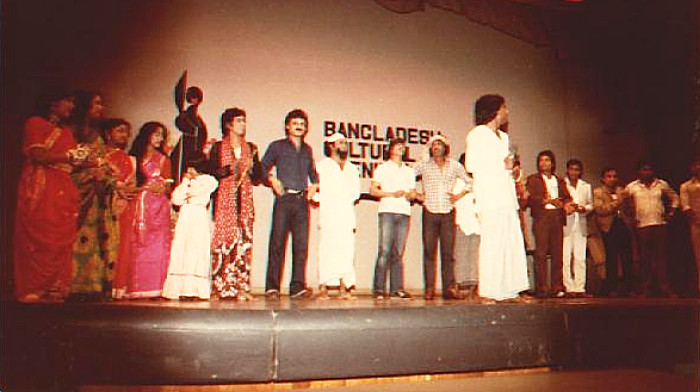 The cast of "Podma Nodir Mazi" hosted on the occasion of Bangladesh Cultural evening




The Bengali periodical

The first ever Bengali periodical in the form of a wall magazine was published and posted on the occasion of Bangladesh Victory Day on the16th of December, 1979. To everyone's surprise and admiration, the hand written and painted publication titled "Shapla", Bijoy Dibosh edition was posted on the doorway of Randwick's Bundock street community centre. The excitement rolled into demand and requests for continuation of publication on a regular basis.

We undertook the job with Nowsher Ali (currently Senior Manager of Quality control Engineering, Emirates Airlines, Qatar) taking charge of the artwork, Ataul Kabir hand-wrote the articles and I did the editing. Abdul Kadir Gama helped us with providing news from Bangladesh High Commission, Dr. Anis Ahmed passed on Bangladesh news of interest and Fazle Bacchu (Currently at Malaysia working on aviation maintenance) collected sports news from Bangladesh. I made a quiz corner in English on Bangladesh for the children.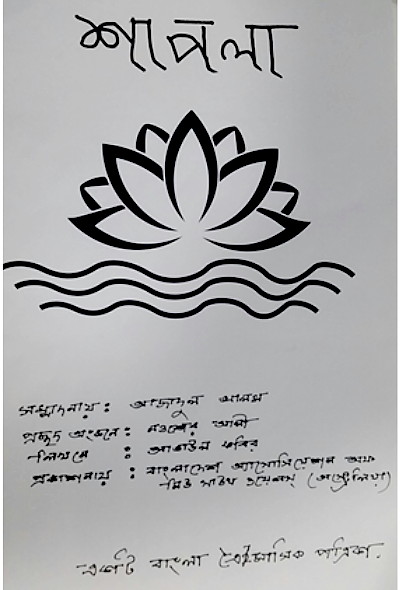 Articles and poems were also there from local contributors. With the active participation of everyone named and many more, the first of the regular publications came out on the 21st of February, 1980. It was a 10 page hand written and hand painted colourful publication. Thirty copies were made and sold for a Dollar each. The proceeds of the sale were sent to Bangladesh in aid of flood victims. The quarterly "Shapla" magazine continued to be published under our watch until we departed from Australia 1983, and for few more years afterwards.

Representing the Bangladeshi community, Biman boys also hosted a regular radio program from the multicultural ethnic radio station in Sydney. Muhib Alam (Sydney) and Syed Toufque Imam (Canada) conducted it on alternate weeks. A story written by Toufque Imam about the radio program and other interesting events to appear soon.



The Bangladeshi Cricket Team

Under the stewardship of Mohammad Alamgir, the first ever Bangladeshi Cricket team was formed in Sydney, Australia. Some of the QANTAS boys were already very much into cricket from their school days in Bangladesh. And being in Australia made it even exiting to join in with Alamgir Bhai's initiative to play the weekend cricket. We played cricket on Sundays at the Queen's Park in Bondi. This weekend event not only engaged us with the sporting activities but helped us into a disciplined approach towards life. Alamgir Bhai and others that looked upon us to keep us from going astray did a wonderful job through their guidance and support. He helped us by reminding us of our values and who we are, values and identity that we inherited from the land of birth of our forefathers. The importance and everlasting effect of such guidance can never be over emphasized, given the tender age in which we left home to be by ourselves in a foreign land of incompatible cultural and social norms.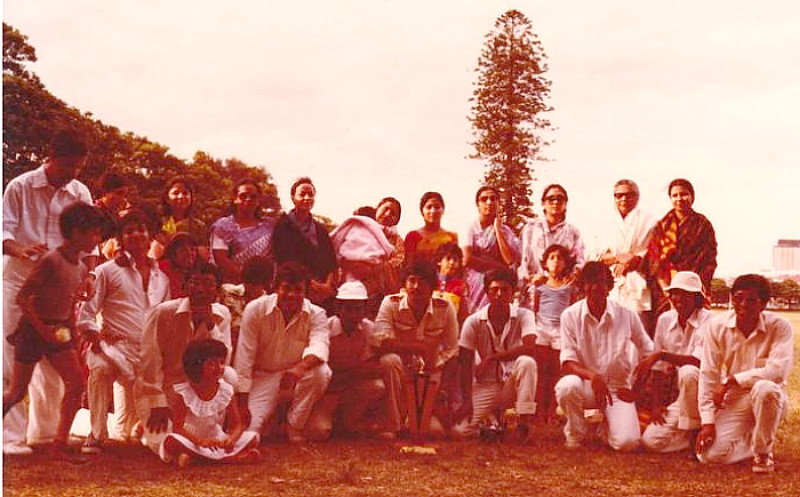 The cricketers at the Queen's Park in Bondi backed by their cheering supporters


However, the cricket story will remain incomplete if I fail to mention this. The one other main attraction to be present on the cricket ground on a regular basis was the mouth-watering dishes of the Bhabis that they would bring for lunch every week. A thank-you will be too little to say to those generous ladies.



Back to Bangladesh

On completion of our four years of training and the academic program, the first batch of thirty "Boys" returned to Bangladesh in 1983. We joined the Bangladesh Biman as Aircraft Maintenance Engineer as stipulated in our contract. We returned to fulfill our commitments and obligation to the country that provided us with such a grand opportunity. The opportunity that turned us into one of the highest rated aviation maintenance engineers across the world. We were young, ambitious and patriotic. Sadly, our hopes and aspirations of turning the national flag carrier into a prize possession for the country never met the reality. Most of the key administrative positions of the engineering divisions were occupied by mostly non-technical retired persons of the then military regime. They did not see eye to eye with us. Even the technical staff, mostly engineering graduates turned aircraft maintenance crew, were not appreciative of our approach to work culture and ethics that we inherited from four years of rigorous hands-on training and class room lectures at the UTS. Very soon our hopes and aspirations turned into despair and most of us gradually left Biman and consequently Bangladesh. Most returned to Australia and few elsewhere. While most of us went back to work in the aviation industry, few moved into other fields of profession.



The Epilogue

Looking back, when we first came to this land, we were hardly in our twenties. Now most of our children are older than that in age and some has children of their own. This writeup is a humble attempt on my part to let our children and grandchildren know the reasons for them being born and raised in a land away from that of their forefathers. It is also a humble attempt on my part to let them know about the much-needed kindness and love that we received from the community elders, when we needed it most. It is also an explanation to myself as to why I somewhat failed to keep the commitment to my motherland that gave us so much. I am also grateful to this adapted land of mine which gave us just as much. I have some regrets for not being able to fulfil my obligations to the full to my mother land. At the same time, I remain grateful to my adopted country for accepting us for our worth to the benefit of ourselves and to the country as well. I hope this to be the footprints that I wish to leave behind for our future generation.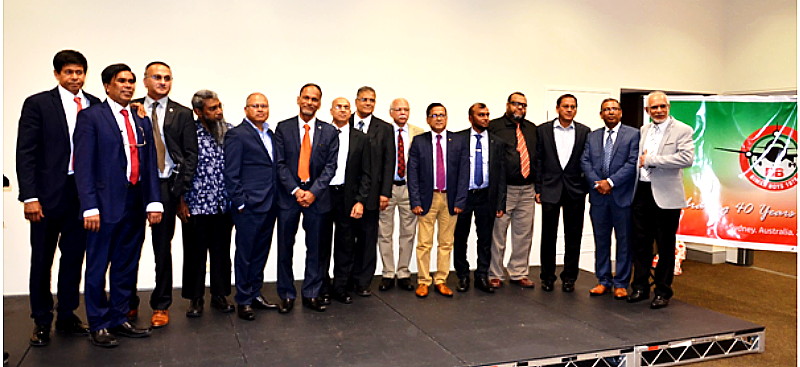 Forty years later, the old boys at a reunion in Sydney 2019