Our Story (9)



The Accidental Migrant
Mostafa Abdullah
The Story Behind the Story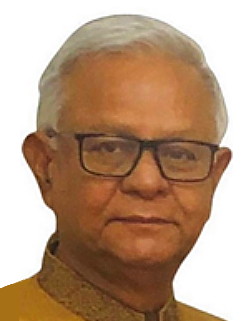 The Author

Like many young men & women growing up in the sixties, I also aspired of going overseas someday. UK or USA were only the desired destinations. Australia wasn't anywhere in our radar, other than for its cricket, kangaroos & dislike of the Asians. I was fortunate to have my aspiration fulfilled by going to the USA in the seventies for studies. It often crossed my mind to stay back in the USA and there were plenty of prospects & attractions to do so. But the thought that a widowed mother was waiting eagerly back home for the return of her only child, deterred me from any such attempt.

I returned to Bangladesh after a couple of years and started working with the Bangladesh Bureau of Statistics. Very soon, I crossed the path of one corrupt subordinate official who was engaged in the misappropriation of government funds under my watch. My attempt to apprehend and stop him from such misdeeds landed me in trouble. I wasn't aware of his connections and reach with the higher-ups. I ended up in a situation, where my safety & security were at stake. The only way out was to quit the job. But as I came to be aware, landing a government job in Bangladesh is often much easier than quitting one. Fortunately, I was able to use some outside influence to let me go off.

But that was almost like jumping into the fire from a frying pan. My wedding was scheduled to take place within the next three months and there I was, unemployed with no immediate prospect of finding another suitable job. A friend suggested that I may explore the possibility of going to Australia as he knew someone who had recently migrated there. Following his advice, I landed in Australia as an immigrant about 4 to 5 months later, after our wedding.



To the Down Under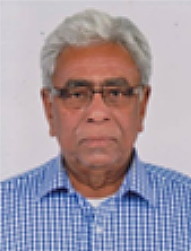 Shahadat Ali

On an August morning in 1977, I landed at the Sydney Airport. Late Shahadat Ali and his family also arrived on the same flight. Shahadat Ali is survived by his wife, a daughter, and two sons, all living in Sydney now. Abdul Alam and Late Dr. Moklesur Rahman received us at the Sydney Airport that morning. Alam Bhai has permanently moved back to Bangladesh in 1981 and his two sons now work and live here in Sydney. Alam Bhai put me up in his residence and Dr. Moklesur Rahman took Shahadats to put them up in his house.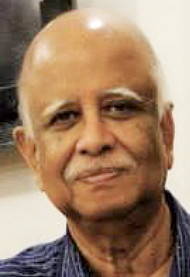 Abdul Alam

Dr. Moklesur Rahman, more appropriately "Rahman Bhai", was always there for anyone needing any help. Often, he would put them up in his house for some time, help them with getting around to find appropriate accommodation/furniture etc. He often financially supported some new arrivals with their initial settlement. Rahman Bhai had the heart of gold. In him, the community has lost a very good & kind soul. He is survived by his wife, a daughter, and a son, all living in Sydney now.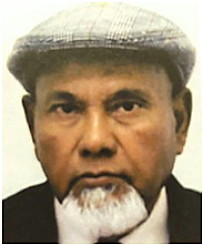 Dr. Moklesur Rahman

The entry to Sydney through Mascot with its old English style dilapidated homes & shops on either side of the road seemed less than inviting for someone hoping to make a new life in another country. That notion soon changed after being around the city and some of its spectacular landmarks. We soon fell in love with Sydney for its beautiful suburbs and winding roads that snaked up and down gracefully through the spectacular greens, its majestic forests, and numerous beaches and endless shorelines of amazing natural beauty.



The Job hunting

The very next day I went to a Recruiting Agent's office at the Centre Point in the CBD looking for work. The lady at the agency introduced herself as the "story writer" and got down to rewrite the story of my life − my CV. Thereafter, she pointed me to a nearby building from her glass window office and advised me to go there for an interview. Just when I was leaving, she suggested that I be accompanied by one of her girls to take me to there. I noticed that there were few other recruiting agents' offices in the same building. The lady could have suspected that I may try out some other agency as well and hence the girl was tagged with me! It seemed likely because there were more employers than prospective IT employees in the market during those days.

I was interviewed by Arnott's Biscuits Limited and offered a job as a Computer Programmer on the spot at an annual salary of $10,000. To someone like me who arrived the day before, it seemed like a Godsent and I accepted it on the spot. The salary seemed adequate in comparison to the cost of living in those days. For example, I paid only $35 a week for an apartment in Randwick that overlooked the not-too-distant waters of the Coogee beach!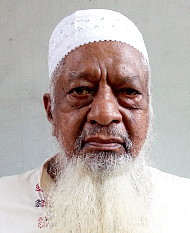 Ali Akbar

I mostly worked at the Head office of the Arnott's Biscuits at Kent Street in the city. At times I had to travel to Homebush office too to work in their factory data centre. I wasn't very comfortable with that commute and changed the job after a year. I joined CSA, a subsidiary of US corporation CSC, jointly owned by AMP Australia. The office was located right on Circular Quay in the AMP building overlooking the Sydney Cove. Two other Bangladeshis also worked in the same office, both of whom lived at Randwick. Late Ali Akbar and I worked in the same section. He later moved to Canberra with a government job. Years later Ali Akbar returned to Bangladesh. He has passed away very recently. His two sons live in Sydney and the daughter in Melbourne now. The other gentleman is Muhammad Alamgir. He is now fully retired and engages in writings & lectures on Islam. His son & daughter live in Sydney. Alamgir Bhai used to work for Pakistan International Airlines in Karachi, Pakistan, and defected in favor of the freedom movement of Bangladesh during the liberation war. Having actively engaged with the Mukti Bahini in Satkhira, he later served in the office of the exiled Bangladesh Government in Calcutta.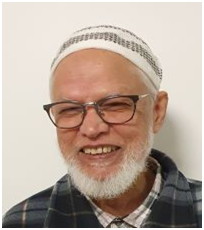 Muhammad Alamgir

After two years with CSA, I quit the job on a personal issue. My wife was expecting our first child at that time and I decided to stay home with her during that period and opted not to look for any work until the child was born. However, with the birth of our girl, our outlook on life, future, and what it is worth, took a dramatic shift. We could not foresee a situation where our daughter would grow up far away in some distant land, not being caressed by her grandmother. We could not bear the thought of deep sighs of a grandmother missing out on the hugs and giggles of her first grandchild of her only son. We packed up and returned to Bangladesh in November 1980 with our four-month-old baby, apparently for good.



Randwick of '70s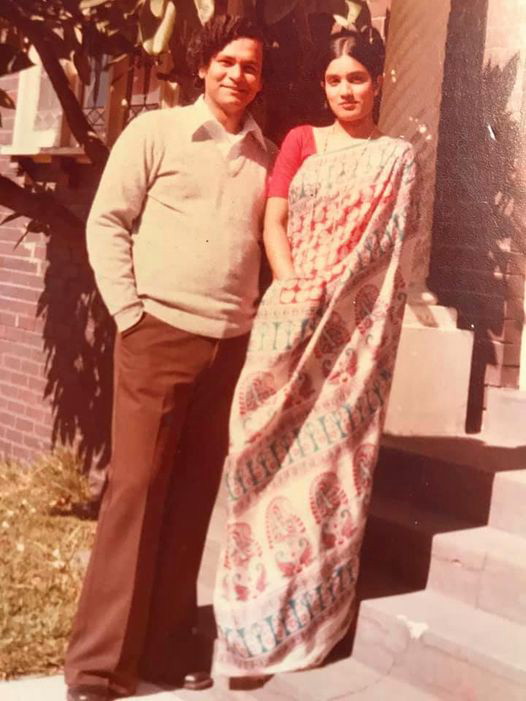 Us in Randwick 1977



Most Bangladeshis lived in Randwick during those days. It started with students coming to the University of New South Wales, followed by the first wave of immigrants. There were about 15 families residing in Randwick, within the walking distance of each other by the end of the '70s, and about the same number or less in the far-out suburbs. For those of us living in the Eastern Suburb, the thought of going beyond Parramatta seemed like going to the other end of Australia! From the mid-eighties, the Bangladeshis started moving away from Randwick to East Lakes, Hillsdale, and on to the West. However, there were already few that lived in the West and the North-West from earlier on.

We had no idea where to find Halal meat until about two years later when my mother came to visit us. The only Halal meat shop in this part of the city was at Cleveland Street and an Asian grocery at Bondi. Things like fresh green chili, karalla, lao and the likes were rare. Almost all the fruits, vegetables, and fish shops were owned by the Greeks in those days. There was a Woolworth department store close by. Woolworth in those days wasn't like what it is today. It used to be like what the Big W or Kmart is now. We used to do our groceries at nearby Franklins, which has wound up since.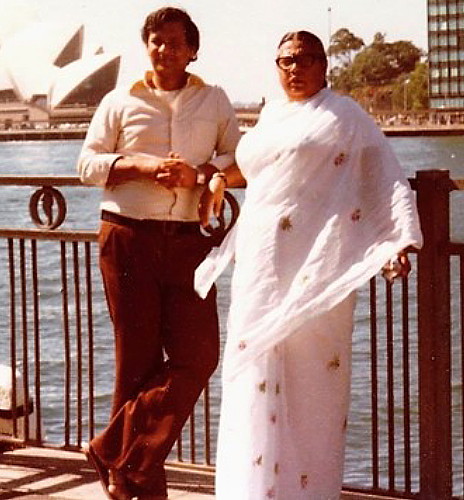 With my mother in Sydney, 1979


Women in Saree or Salwar Kamiz were a rare sight, not to talk of anyone in Hijab. We looked at any colored skinned man or woman eagerly to find whether he or she spoke Bangla, if not, at least Hindi or Urdu. Suddenly in 1979, the Eastern suburbs became flooded with a group of colored young boys roaming around on the weekends. A very welcome sight indeed and felt like a breath of fresh air. About 60 boys, aged between 17 to 20, came from Bangladesh to be trained as Aircraft maintenance engineers with Qantas. With them, we formed an All-Bangla cricket club under the stewardship of Alamgir Bhai and played cricket every weekend at the Queen's Park in Bondi. It turned out to be a picnic day for the families, cheering the players from the sideline. Often the former Planning Minister, the then High Commissioner for Bangladesh in Australia, Air Vice Marshal Khandakar and Late Major General Nuruzzaman, Trade Commissioner for Bangladesh in Sydney, and Deputy Trade Commissioner Mr. Mohiuddin Jahangir joined us.





Please keep scrolling for the rest...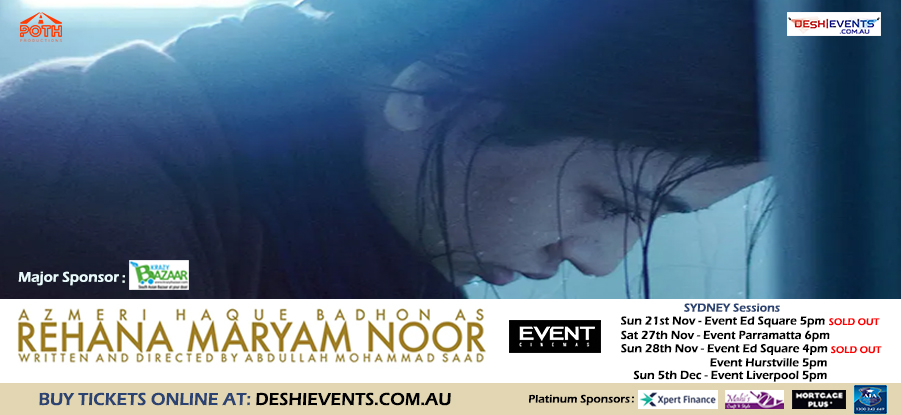 Click for details


There were often few passers-by that stood for moments to watch an unusual sight, for those days, of so many colored guys playing cricket in their midst. On one particular day, we noticed a bit larger crowd than usual that gathered around. Later it came to be known that one of the boys told an enquiring passer-by that the West Indies team was practising in the field!

There weren't so many "Associations" or "Porishods" during those days. All forms of socio-cultural activities mostly centered in and around Randwick, organized by one and only Bangladesh Association. Limitation of numbers often resulted in men dressing up as women to perform in dances and dramas. With time, our numbers grew and so did the number of associations/porishods. We are indeed a very association loving nation, may what our numbers be! I doubt if there are any other immigrant community across the world which may have so many associations/groups between them.

My guess is that this is probably the manifestation of our individual and/or collective identity crisis. In the beginning, when there were only a few of us, it was easy and possible to get to know each other's present and past standings due to the proximity. As our population grew, we started scattering across the suburbs, and consequently opportunities to get to know each other so closely diminished. This may have prompted a few apprehensive individuals to identify themselves as workers/supporters of certain political parties, instead of simply as a Bangladeshi, to establish themselves as a self-proclaimed leader in the community. This has been, in some instances, primarily to satisfy the personal ego and self-interest of the individuals concerned. Otherwise, why would there be so many factions of the same group with the same objects & goals?



Second time around

We continued to live and work in Bangladesh after returning from Sydney in 1980. Our two daughters completed their GCE A-level in Dhaka and came to Sydney, Australia, in 1998 and 2002 respectively to pursue tertiary education. We were a bit apprehensive of letting them go on their own at that tender age. But Alhamdulillah, things turned out to be all good for all of us. Our daughters completed their university education here in Australia and went on to pursue the professional career of their liking.

We returned to live in Australia in 2008, three years after my mother passed away, and it was no accident this time. Before returning permanently, I was fortunate enough to be able to travel to Sydney/Canberra in connection with my work from time to time and thereby was able to maintain my continued links with Australia. We returned to Australia to live here again after about almost 30 years. Thirty years back we never contemplated ever returning to live here. But one may rarely know what surprises the future may hold for them. However, I always believed that just as our decision to return to Bangladesh 40 years from now was the best decision for that time, the decision to return to Australia has also been the most well-timed decision. I think we have had the best of both worlds. We now live in a North-Western suburb of Sydney, close to our daughters and the two growing grandsons. We enjoy a wonderful retired life, playing with them whenever they are with us, a bit of reading & writing, and some gardening.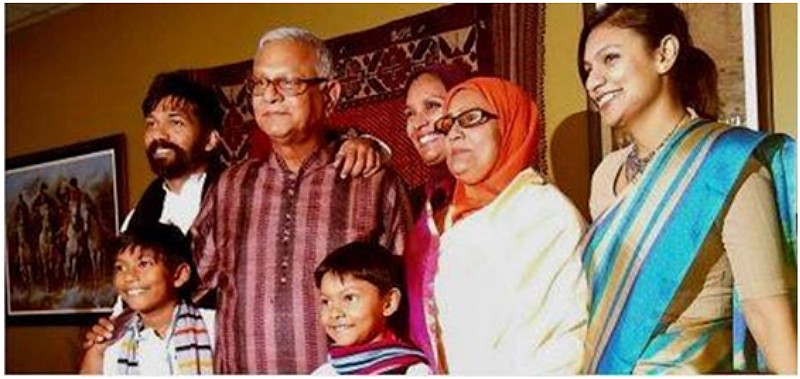 The family in the 2000s



End of the Story that is yet to End

I am often asked how I feel about living here permanently again after such a long gap. I have no complaints but have mixed feelings. I am glad to be here, so close to my children and grandchildren. At the same time, I am a bit dismayed to have given up my "own" lifelong backdrops back home in Bangladesh, where I think I really belong. I had one kind of life back in Dhaka and live another kind here. It is not easy for me to weigh one against the other.

Most men folk back in Bangladesh live two kinds of lives – one inside the house and the other, outside. Like most, I was in control of my life inside my own home. I was privileged to be able to choose and control my living, likes, and preferences without any interference. I could enjoy the privileges and comforts that may not be available to too many living in a third-world country. Here, however, circumstances limit my ability to make similar lifestyle choices inside my own home. In the public domain in Bangladesh, very few privileged can claim any reasonable control over their own life preferences. More often, there isn't any certainty; the exception to the rule - is the rule. Those who are able to master this exception prosper materially. In contrast, our life here outside of the home has that certainty. It has some set rules of engagement within which one is able to have preferences. Over here, I know what I can expect under certain circumstances as opposed to being always on the lookout for what may be lying ahead.

Looking back, I feel that the indulgence of home life in Bangladesh take my preference. When it comes to the life outside of the home, the pendulum swings the other way – I like it here.

There are also two facets of social life for most men in Bangladesh. One involves family and family friends. The other revolves around personal friends, acquaintances, associates, and work. I have a social life here that includes mostly family. The other kind of social circle that rotates around friends, acquaintances, and work does not exist for me here as such. It is fairly difficult for someone like me to establish this kind of social circle when I haven't lived here enough in my younger days or during my active work life. I have noticed that women do not seem to have much difficulty establishing a connection with each other of similar age and interest. They are able to get on the phone and talk to one another at length with ease. This is not so easy for men and it seems to me that this may lead some to suffer isolation and deprivation, culminating in depression or dementia.

The constant search for the greener pasture on the other side of the fence has often led me to contemplate: where am I 'living' at any given moment of time? Is it at the present or past? For that matter, may it be the future, dreaming what life could have been?



The Story must go on

Australia has come away a fair distance from its infamous White Australia policy of the sixties. Though the test lingers on, as there would always be a few rotten apples in the baskets. Meanwhile, the first-generation migrants have done fairly well considering the lapse between the time we arrived and now. Most of our children are well educated and form the part of mainstream Australia. Not a mean achievement considering that all of us had to make a fresh start in life in a distant and unfamiliar territory.

Along with other mainstream Australian communities, Bangladeshis are also now a significant contributing group towards the building and development of this nation. The find of an age-old Bengali poetry book (পুথি) called "Kasasul Ambia" (stories of prophets & saints) in a discarded mosque in Broken Hill lead our own, Samia Khatun to take up a painstaking research through the desolate deserts of Australia, printing presses and obscure libraries of Kolkata to discover that Bengalees set foot in this continent way back as far as 1860 or even earlier! (Australianama, South Asian Odyssey in Australia, by Dr. Samia Khatun)

I think it is time now that we should attempt to put on record our past, struggles, and contributions for and in this new land of ours. Unless we start now, most of our stories are likely to go into oblivion. We owe it to our oncoming generations to let them know how and where they came from. But more importantly we owe an explanation to them as to what made us decide, to deprive them of being raised in the land of their forefathers. The story must be told and must go on.