Our Story (5)



My Life and work in Australia
Salahuddin Ahmed
Introduction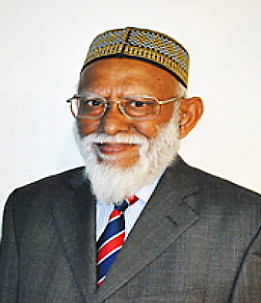 Salahuddin Ahmed

I am thankful and pleased to be included in Mostafa Abdullah's endeavors to collect the stories of the early Bangladeshi migrants in Australia. I believe this will benefit and guide our future generations in this country, we now call home. This may even encourage some to explore and find out more about the land of their forefathers. They may wish to find out why and what made their parents or grandparents decide to leave their ancestral homes and start a new life afresh in a foreign land.

Now, at the age of 88 years, I am most likely the oldest member of the Bangladeshi community in Australia. I was born in 1933 in Bengal, now Bangladesh. I attended school during the time when the Indian subcontinent was still being ruled by the British. I witnessed the partition of the Indian sub-continent in 1947. "Plain living and high thinking" were the way of life in those days. People were much simpler and honest in comparison to what is now seen in the present-day Bangladesh.

I passed the Matriculation examination (year 10) in 1948. We were the first batch of students to have sat for that examination conducted by the newly established East Pakistan Secondary Education Board. My work life began as a banker from which I moved on to journalism in the public service. Finally, I chose the legal profession as my life long occupation. I went to England in 1966 to become a barrister of Lincoln's Inn and pursue post-graduate studies at the University of London. I returned to East Pakistan in 1969 and got married in 1970. During the Liberation War of Bangladesh in 1971, I quit my High Court practice and returned to England and started teaching Law.



Migration to Australia

In February 1975, I migrated from England to Australia to join the Faculty of Law at the University of NSW. The university took care of our airfares and removal costs. Initially we were housed for few days in a hotel until the university arranged for a furnished rental flat for us. A few months afterwards, we bought our own flat and moved into it.

One could feel that the work places and the environment were certainly challenging in those days as Australia had just came out of the White Australia Policy only two years ago in 1973. I am probably the first Bangladeshi to have become an academic in an Australian university.

During those days the Bangladeshi community in Sydney consisted of around ten families, including two doctors. I recollect meeting Atiqul Islam (currently V.C. of the North South University, Bangladesh), Dr. Mukhlesur Rahman (now deceased), Fakhruddin Chowdhury, Dr. Fazlul Huq, Muhammad Alamgir and few students on Australian government scholarship. Dr. Mukhlesur Rahman was always there for anyone in need of any help or assistance. May Allah reward him for all his good deeds.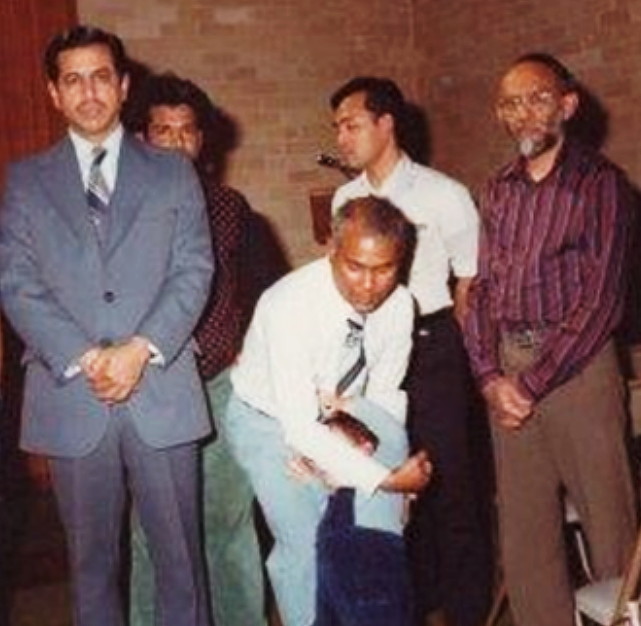 Front row from left: Trade Commissioner
Late Major General Nooruzzaman, Late Dr. Mukhlesur Rahman
with little Pushkin and myself.


Dr. Fazlul Haque and Muhammad Alamgir had all along been making significant contribution for the wellbeing and guidance of the nascent and growing Bangladeshi community.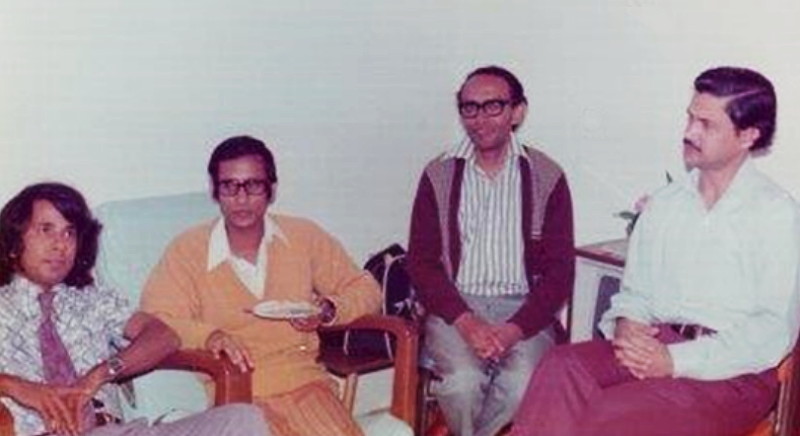 Left to right; Dr. Fazlul Haque, Dr. Mirza (now in Brunei) myself and Muhammad Alamgir


In spite of our such small number, the Bangladesh Association of Australia was highly active and vibrant during those days. Late Mukhlesur Rahman and his wife were dominant contributors in the cultural arena.

Late President Ziaur Rahman came to Australia in 1978 to attend the Commonwealth Heads of Government Meeting (CHOGM). The Bangladeshi community members met him at the Hilton Hotel. As the President of the Bangladesh Association of Australia, I addressed the gathering and submitted that we should be accorded Dual Citizenship. He promised us to look into it and the Dual Citizenship Act with Australia was later passed by the Parliament of Bangladesh.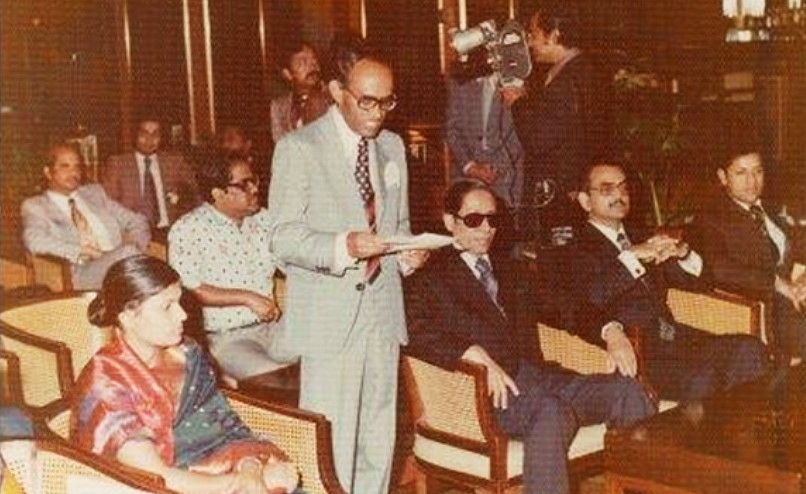 Front row left to right: Mrs Amjad (now in Perth), myself addressing President Ziaur Rahman, Foreign Minister Muhammad Shamsul Haque, High Commissioner Air vice Marshall A. K. Khandker.
Third row left; Abdul Alam (now back in Dhaka)


The ladies of 70s were no less colorful than those of today as can be seen in the following photograph of the said meeting.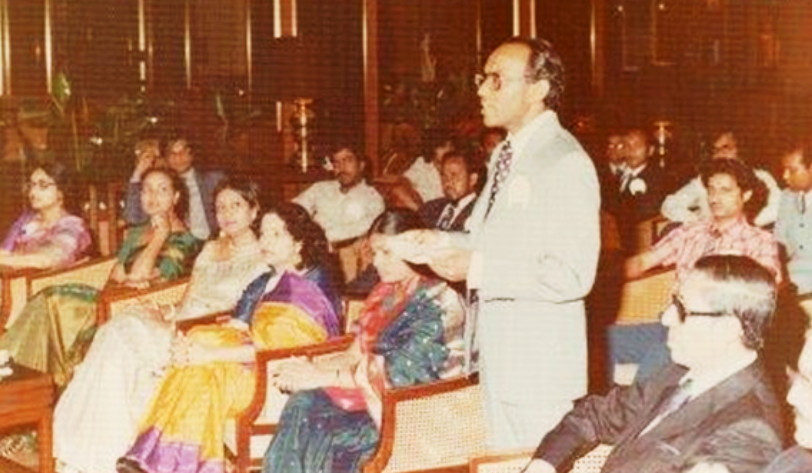 From left to right; Mrs. Salahuddin, Mrs. Fazlul Huq, Mrs. Hossain Ali (Canberra),
Mrs. Mokhlesur Rahman & Mrs. Amjad.


We always liaised with the Bangladesh High Commission in Canberra in matters of interest and maintained cordial relations. The High Commissioners and Consuls were often present at our national/cultural events in Sydney. To name a few of the High Commission officials in the 70s & 80s; High Commissioner Air vice Marshall A. K. Khandker, Trade Commissioner Major General Nooruzzaman, Deputy Trade Commissioner Mohiuddin Jahangir, High Commissioner Brigadier General Ghyashuddin and Consul General Rashed Ahmed.



Engaging with the community

Since my arrival in 1975 we felt the need to keep our children exposed to Islamic culture by teaching Qur'an and also the Bangladeshi culture by learning Bangla. With the assistance and efforts of Mr. Shahjahan, a post graduate scholar in the University of Sydney, the first Bangla/Arabic school was started at Enmore Road in Newtown sometime at the beginning of 1977. At a later date, the Bangladesh Cultural School was established in 1985 and its weekend classes were held at the premises of East Lakes Public School.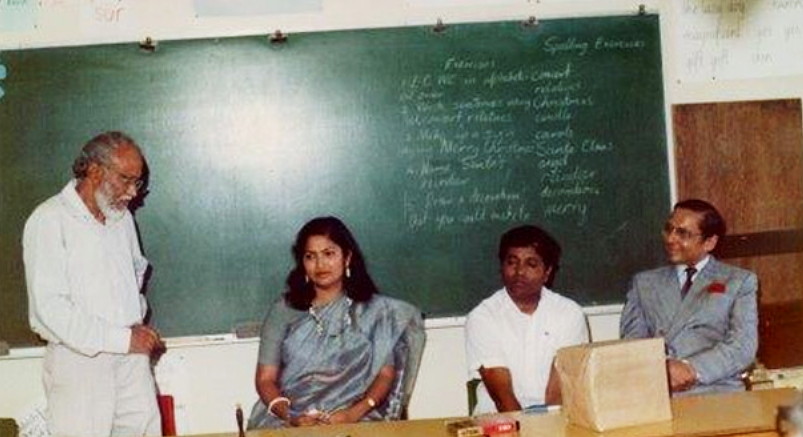 At an event in the Bangladesh Cultural School; myself, Mrs. Ashraf (now in Brisbane)
Dr. Atiqul Islam (VC NSU, Dhaka) & the Consul General Rashed Ahmed


As a nascent Muslim community in Australia, we felt the need to establish an Islamic Centre. Thus, the Bangladesh Islamic Centre (now at Sefton) was established in 1985 and I became the foundation president assisted by Faruk Chowdhury and Muhammad Alamgir.

1979 saw the arrival of the two batches of the "Qantas Boys" and this injected new blood in the community. Their youth drove them to organize various activities at Randwick Community Centre and at other places for some years. I remember Ferdousi Rahman, Mostafa Jaman Abbasi and few other renowned artists of the day entertaining us with their melodious songs and performances when they visited Sydney.

In the late 1970s and 1980s, in the absence of traditional Mawlanas, we organized Eid Namaz ourselves. I remember that on a number of occasions, I myself led the Namaz. The Eid Namaz at Petersham Town Hall is still remembered by many.




Please keep scrolling for the rest...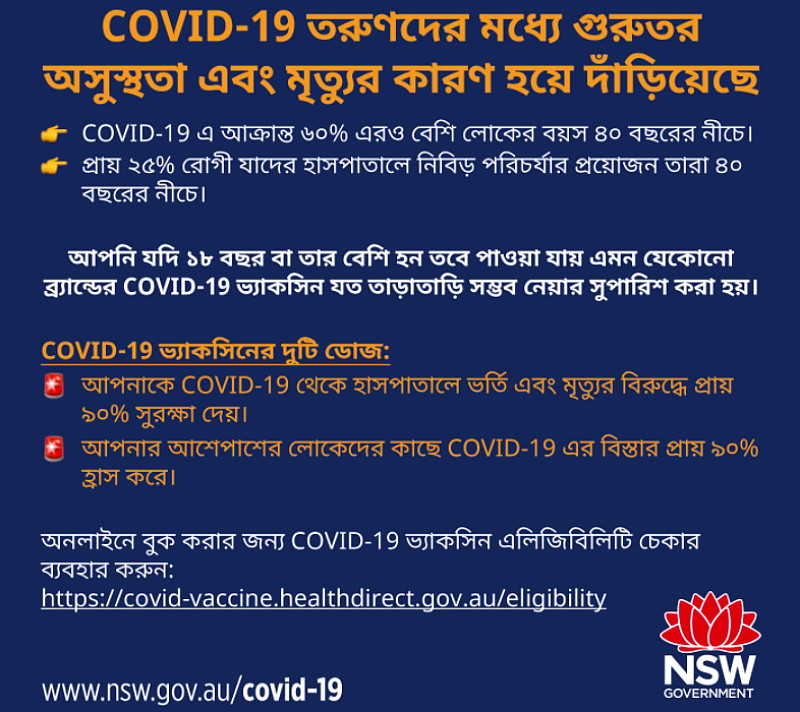 Humble efforts to serve the faith

With a view to serving the cause of Islam, I introduced and taught Islamic Law as a post-graduate subject at the University of NSW. I was invited to teach Islamic Law at the University of North Carolina at Chapel Hill for two terms in 2001 and 2003. With a view to incorporating Islamic Law in the main stream of the Australian laws in the family matters for the Muslims in Australia, I represented the Australian Federation of Islamic Councils (AFIC) and appeared before the Joint Select Committee of the Parliament of Australia. I was interviewed at a session chaired by Andrew Peacock for about an hour (Official Hansard Report 24 September 1991, pp 344-357; Sydney Morning Herald).

For uplifting the image of Muslims at the international level, I wrote Dictionary of Muslim Names (351 pages) published in 1999 jointly from the UK, USA, Saudi Arabia, India and Pakistan. It is a Google Book available for free restricted viewing in the Internet. I am also the Contributor and Consultant for the Muslim Names in the American Dictionary of Family Names published by the Oxford University Press in 2003. My book Islamic Banking Finance and Insurance (604 pages) (APH New Delhi India 2016) went through reprint edition from Malaysia. For presenting Bangladesh to the world stage, I wrote Bangladesh Past and Present published (367 pages) (APH New Delhi India 2003). This book is also a Google Book and quoted as a reference work no. 38 in the authoritative Wikipedia Bangladesh. I am author of about a dozen books in English and Bangla, mainly on the Qur'an and Islam which include Encyclopedia of Islam (3 volumes) (APH New Delhi India 2011), Analysis of the Qur'an (347 pages) (APH New Delhi India 2017).

My social activities include weekly Qur'an Study Programs on Zoom, organized by Latif Sarker and Abdul Hoque, in which over twenty people from different backgrounds participate. I am happy to be involved with the activities of the Scholarship Program run by the Grameen Support Group managed by Nazrul Islam, a senior member of our community and the philanthropic activities in Bangladesh carried out by the Ma Care Group managed by Azadul Alam.



The twilight thoughts

I have been retired for over twenty years now. In the early years of my life in Australia I did not intend to settle here. I hoped to return to Bangladesh some day and work there for the rest of my life. As time passed, involvements multiplied as children grew up in this country. Eventually we obtained our Australian passport in 1985, more than ten years after our arrival in 1975 and remained permanently in this country. The country that our decedents has learned to call home. While travelling overseas in the early years, immigration officials were sometimes bemused seeing my first child had Bangladeshi passport while the second child had British passport and the third child had Australian passport! These days when I go to bed at night until sleep overcomes me, my memory takes me back to the days of my younger age spent in Bangladesh, and in the morning, I wake up in Australia!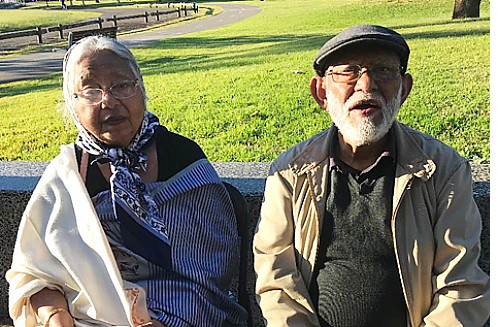 My wife and me enjoying the bounty of nature and
thankful for all that we have and had in our lives.

I live with my wife at Maroubra. We have one daughter Shubhra (corporate solicitor), two sons Omar (solicitor government service) and Shahan (practicing barrister). We have seven grandchildren, the eldest Nazim is studying Law at the University of NSW. We are thankful to Ashraf and Sonia of Sylvania Waters who try to make our elderly lives a bit more enjoyable by organizing occasional outdoor picnics around the plush meadows of Sydney.

I have high aspirations for our next generation. I hope the time will come when they will climb to the top of their professions, including the judiciary and also become members of the parliaments, both state and federal. In maintaining the Islamic perspective and their Bangladeshi identity, a heavy duty lies upon the new generation. We do not wish to be submerged under a dominant mainstream society, but rather leave a distinct mark of our own identity enriching Australian society as a whole.