Our Story (4)



Journey to the Unknown
Faruk Choudhury
Background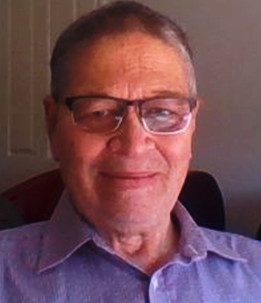 Faruk Choudhury

It all started back in 1969. I came across a newspaper advertisement that Australia would consider migration applications from Pakistan as the "White Australia Policy" had been abolished.

At that time, I was as a lecturer at the Department of Applied Physics of the University of Dhaka. On one fine day, during the summer vacation, I took a leisurely walk from the campus at Curzon Hall along Abdul Gani Road, went past the Secretariat Building, the Stadium and on to the Hotel Purbani at Motijheel. The office of the High Commission was located on its 8th floor. There at the door, I was greeted by late Masood Alam Khan, who later became one of our seniors in Sydney. He worked at the High Commission at that time and migrated to Australia afterwards. He provided me with the application forms and other information. Soon after I submitted the application, I was interviewed by a First Secretary of the High Commission who recommended my application for approval. A few correspondences followed and thereafter the issue faded from my immediate attention.

I wasn't very hopeful about my prospects as a teacher at the University. I found a new job in 1970 with the newly established Computer Bureau of the Government of Pakistan at Islamabad. Both money and life were good in the city of Islamabad. But it wasn't meant to last. The war of independence for Bangladesh began in March 1971. To find an opportunity to leave Pakistan, I enquired with the Australian High Commission at Islamabad about the fate of my migration application submitted at Dhaka. The helpful High Commission staff arranged for my file to be transferred to Islamabad within the next few months. The application was approved in the meanwhile and I was advised to present my passport. I did not have a passport and Bengalese weren't issued any during that period. I was stuck in Pakistan. However, I could finally manage to leave Pakistan in October 1972 after the independence of Bangladesh, by escaping through Afghanistan. I reinitiated the migration process with the High Commission in Dhaka and finally got my newly obtained Bangladesh passport stamped with an Australian immigration visa.



To Nowhere with US$10

I booked my one-way ticket with BOAC (British Overseas Airways Corporation), now BA to take a flight to Darwin via Kuala Lumpur on 24 March 1974. I also made bookings to fly to Adelaide from Darwin via Alice Spring, take a stop-over, and finally fly onto Sydney. I took the stop-over at Adelaide to meet my younger brother Dr. Taufique Chowdhury, who at that time worked at the College of Advanced Education at Whyalla, a port city south of Adelaide. Taufique came to in Australia in 1965 to pursue his PhD in Engineering.

During those days, the newly independent Bangladesh had very little foreign exchange on its reserve and overseas travelers were allowed only US$10 to carry along. As my close relatives came to see me off, a cousin of mine who worked in the Foreign Services, examined my itinerary and commented; "looks like it is going to be a নিরুদ্দেশ যাত্রা (journey to the unknown)". Indeed, it seemed like that; Darwin, Alice Spring, Adelaide and Whyalla – all these names were exotic and unknown. Though the thought came to my mind that I was really undertaking a journey to the unknown with only US$10 in my pocket, I didn't think much of it at that time.

The flight to Darwin from Kuala Lumpur landed in the middle of night. The flight to Alice Spring departed next morning. As the TAA flight, now defunct Trans Australian Airlines flew over the Ayers Rock, looking through window down below gave me a vision of the vastness of Australia. I watched from above as the plane crossed Uluru (Ayers Rock) and a vast 'inland sea' that had formed due to heavy rain that year on the plains of Central Australia. I landed at Adelaide late in the afternoon. My brother was supposed to travel to Adelaide to meet me at the airport. But he wasn't there. I did send a telegram before my departure. In those days, access to overseas telephone wasn't so easy. There was a postal strike in Australia and the telegram may not have reached him. I was in dire stress as I had only US$10 with me. The Airport Security advised that it was unlikely that anything could be done until the next morning. I spent the night at the airport lounge. Following morning, the Adelaide Airport Security contacted the Immigration Department and they in turn contacted my brother's college. I was informed that my brother had already taken a flight to Adelaide. He did finally receive the telegram and we finally made it to Whyalla together.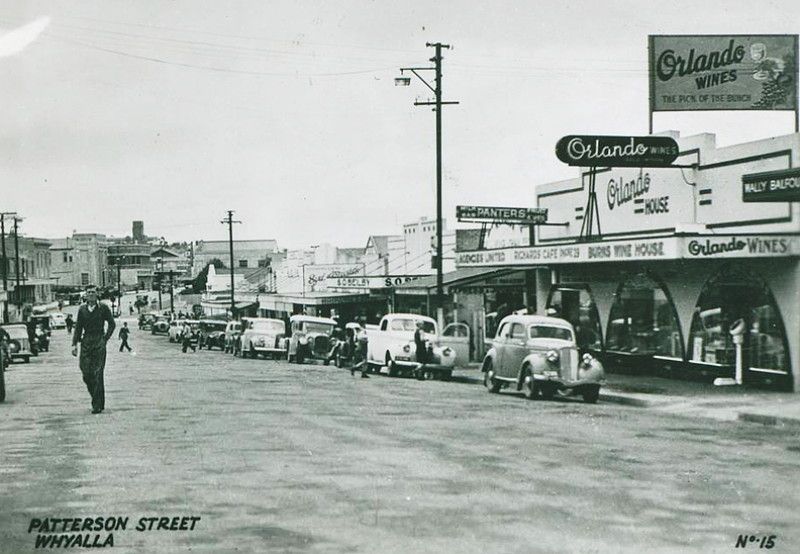 Whyalla, South Australia in the early days


Taufique told me later that, as he disembarked from the plane at Adelaide, airport staff alerted him that his twin brother had been spotted at the airport lounge. I know we look similar, but not quite like twins! I suppose back in those days, Aussies may not have come across many Asians and to them, all of us looked alike!



On to Sydney

Having spent a couple of days with my brother at Whyalla, I headed for Sydney. My brother's wife Frances received me at the Sydney airport. It was mid-morning. My first visions of Sydney consisted of a drive through Cleveland Street, then Parramatta Road and on to the Windsor Road to arrive at Frances's mother, Mrs. Parker's house at RMB (Road Side Mail Box) No. 72, Windsor Road, Baulkham Hills. Baulkham Hills was still very much a rural area during those days.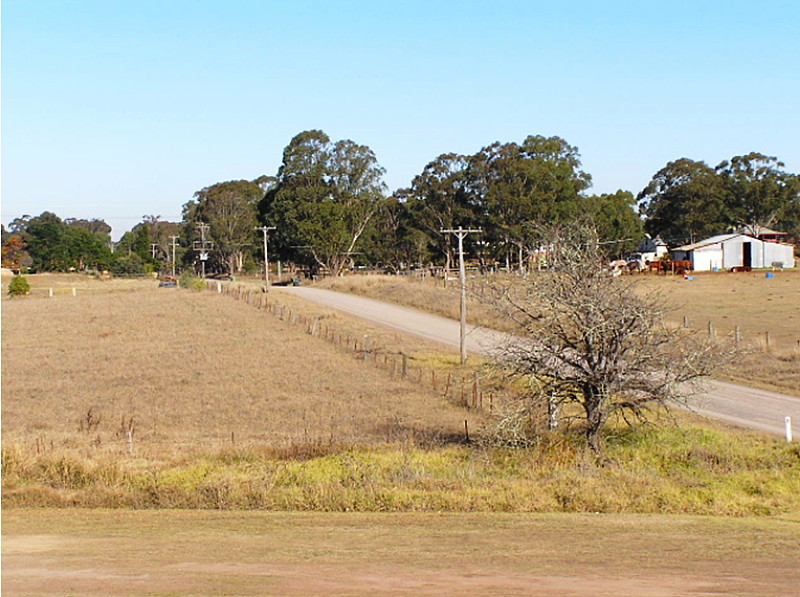 70s Windsor & Old Winsor Road, Baulkham Hills


Being thoroughly exhausted, I spent the rest of that day sleeping and resting. The following morning, Frances and I took a bus to Parramatta to take the train to city and on to the Social Security Office somewhere near the Hyde Park. After I filled out and submitted all the usual forms, the extremely friendly and helpful gentleman at the Social Security Office made few phone calls and set up a number of job interviews for me. Fortunately, there was a huge demand for people with computer skills during those days (and probably now). After finishing with the Social Security office, we took a walk through the City Centre. The street crowd was very much different from what we see today. They were mixed but mostly white and European. There were hardly any Indian, Chinese or black faces visible.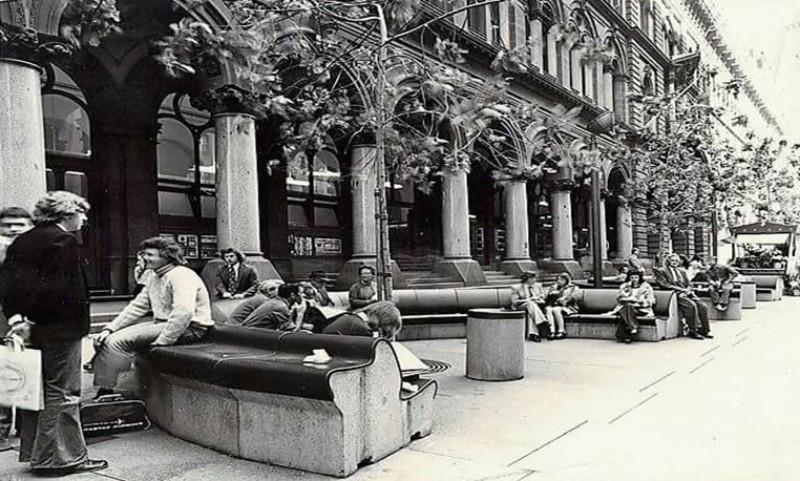 Martins Place crowd of 70s


Within a short period, I attended an interview with a company named Computer Sciences of Australia (CSA), which was a subsidiary of the AMP Society, the giant insurance company of Australia. Computer Sciences of Australia was a subsidiary of Computer Science Corporation of America (CSC). CSA had a contract with AMP to computerize all its activities probably for the first time. I was offered a job at a salary of $6000 per year to work with the team to develop mini-computer applications. My colleagues were mostly British, one Chinese, but no Indian. The team leader Ed Jensen was a Dutch gentleman from Indonesia. The office was located in the AMP Building at Circular Quay opposite to the station. From the eighteenth floor, the view of the harbour was absolutely magnificent. Six months later the office moved to its permanent location on the Pacific Highway at St Leonards.

Most computers, "mainframe" or "mini", as those used to be called, were single user systems. As such, often we had to work in shifts until 10.00 PM to test our individual programs. On one such occasion, as I was testing my programs by myself on the 8th floor of the AMP building, I noticed the glass door opening suddenly. It scared me a bit. I noticed an elderly gentleman coming towards me. He said - "Hello, I am the Security Chief. I saw you on the CCTV. The security guard told me that an Indian is working on the 8th floor. I am an English man and spent my early life in India. I thought I better have a chat with you". He became nostalgic with the presence of an 'Indian' which was rare in those days.



Settling down in Sydney

Soon after I was employed, I rented a one-bedroom flat at Doodson Avenue, Lidcombe. While I was still at Mrs. Parker's house, I was pleasantly surprised to receive a phone call from Mr. Abdul Momen Bhuiyan. He informed that he had just arrived at Sydney with his family of wife and two very young daughters Sheron and Sonia. Mr. Bhuiyan's wife happens to be my niece, daughter of a first cousin. They had managed to find accommodation in a migrant hostel and would like to meet with me as soon as possible. Accordingly, I met them at the Lidcombe station on the following Saturday morning and walked to my empty flat void of any furniture and utensils. The Bhuyan family was fed up with the bland and tasteless food of the migrant hostel. They longed for some home cooked meal. We went out and bought some pots and pans along with rice and other cooking ingredients from a nearby store and managed to have the first hearty meal in Australia within few hours. Meanwhile Mr. Bhuiyan found an employment with the NSW Department of Works. He also rented a two-bedroom flat on Doodson Avenue next to mine. As every other newcomer did, Bhuiyans also moved to their empty flat to start with. Frances's brother found some furniture for me and carried those to my flat on a trailer behind his car. Frances arranged for a second-hand fridge to be delivered from a dealer. Thus, most of us newcomers started our independent and new life in a new land.




Please keep scrolling for the rest...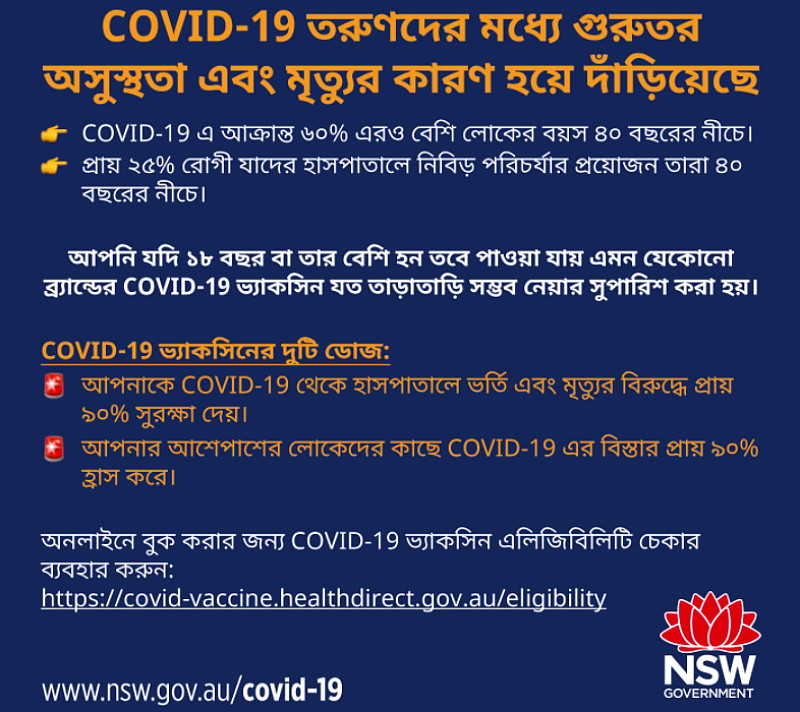 Contact with Bangladeshis

My first encounter with a Bangladeshi took place soon. I had carried a package from Dhaka for one Mr. Anwaruddin Ahmed. Mr. Ahmed came to collect it from Mrs. Parker's house. In the meantime, Frances took the initiative to introduce me to the local Bengalis. She was doing PhD at the University of NSW and knew some Bangladeshi students. On a Sunday, we went to a Bangladeshi gathering in a community hall at Bundock Street, Randwick. It was then a very small community comprising of a handful of migrant families and students. There, I met late Dr. Mukhlesur Rahman who was a former colleague of mine at the University of Dhaka. I also met Mr. Fakhruddin Chowdhury and late Mr. Shahidur Rahman and their families at the gathering. Mr. Shahidur Rahman lived in Carlingford and was very enthusiastic about forming a local Bangladeshi Community organisation. Through him we were able to get to know many other Bangladeshis. Mr. Qamrul Huda was the President of the "The Bangladesh Association of Australia" at that time. There were also few others residents and students.

Very soon, I made acquaintances with other Bangladeshis that started coming to Australia. I came across Masud Alam Khan, known as Khan Bhai or sometime as the "Big Khan", whom I had met previously at the Australian High Commission in Dhaka. There were three Bangladeshi Doctors that came in those early days: Dr. Motiur Rahman Chowdhury, known as Dr. Chowdhury, Dr. Shahnawaz and Dr. "Potol" or "Potol Bhai". The last gentleman did not stay here for long and went away somewhere. Mr. Fazlul Karim, a graphic artist, came around that time. Dr. Fazlul Huq returned to Sydney from Bangladesh. He did his PhD in England & post-doctoral studies in Sydney before I arrived. He was a very active member of the community and still is. Barrister Salahuddin Ahmed came from Scotland and joined the University of NSW. My brother Taufique returned to Sydney from Whyalla and settled at Emu Plains after a brief stay at Canberra. He worked at the Small Arms Factory at Lithgow. Mr. Mohammad Alamgir, who is our respected senior member of the community now, arrived and found a job with CSA. He contacted me in the office and I was pleasantly surprised and delighted. Dr. Chowdhury's elder brother migrated and settled at Blacktown. He passed away a few year ago. Others who came even earlier included late Mr. Alamgir Chowdhury and his brother Mr. Azam Choudhury. There was a small Bangladeshi Christian community. Henry Gilbert, a singer and cultural personality, is one of their prominent members. Mr. Nazrul Islam lived in Canberra. He was always present in Bangladeshi community events in Sydney. Regular social weekend gatherings became the high point of our new life during those days. A Bangladeshi Parliamentary delegation led by Abdul Malek Ukil MP visited Australia during that time. The community invited them to a gathering at the house of Bangladesh Association President Qamrul Huda at Killara for a BBQ. For some, this was their first experience of eating cooked food straight out of glowing fires of a BBQ pit.

Within few years, the immigration from the sub-continent including Bangladesh increased. Before I left Dhaka, some friends in the computer fraternity in Bangladesh requested me to brief them about the opportunities in Australia. There was one person who was particularly close to me. He was late Abdul Mannan who later migrated to Australia and became a popular member of the Sydney community. I wrote a letter to Mr. Abdul Mannan. I was disappointed as I received no reply. Later on, when I met Mr. Abdul Mannan, I reminded him about his failure to reply to my letter. He replied; "What could I do? As soon as the letter arrived everyone wanted to read it. It moved from one hand to another and finally got lost somewhere with your address."



Life as it was

There was only one shop for buying Indian spices in Sydney located at Bondi. It was run by a Jewish family. The shop assistants were some old ladies who were always rude and indifferent to the customers. We used to go to that shop occasionally. On one occasion, one of us made some unpleasant comments rather loudly in Bengali between ourselves about their rudeness. What a surprise! We found that the ladies understood Bengali. They came from Calcutta, now Kolkata.

There was no mosque or organised Muslim community in Sydney. Ramadan and Eid passed without much notice until one Maulana Atif, a former employee of the Pakistan Embassy started arranging Eid prayers in an indoor stadium named Sports-drome (don't remember where it was). Moulana Atif himself lead the prayer.

Back then, Australia had only black and white TV. I rented a 24-inch TV from the Radio Rentals. There were four channels – ABC and three other commercial channels. SBS came much later. I wished to be mobile and as my confidence grew, I obtained my driving license for driving manual cars after taking eight lessons. Bought myself a manual VW Bettle. Automatics were rare those days.

I had no problem with my job, but the salary was low and I was looking for better opportunities. At that, the newly elected Labor Government of Mr. Gough Whitlam was establishing the National Health Service or Medibank at Canberra. They needed a huge number of computer personnel. I appeared in an interview and was offered a job. The salary was $8500 a year, much more than what I was receiving at CSA. I accepted the offer as the prospect of good life in the national capital lured me. I left the growing Sydney community on 4 August 1975 with a heavy heart. This ended the first chapter of my life in Australia.



Looking Back

I have another forty-five years of story to tell. That would be a long story. During these years, I saw tremendous changes in all aspects of life in Australia including the appearance of the population. We have now an estimated 40,000 residents of Bangladesh origin! In my working life I always had a job and enough money to live well. However, adjusting to a new country and its culture was hard. The situation is different for our new generation.

The choice I made to come to Australia was dictated by the circumstance as I did not wish to live overseas. But I have no regrets about coming to Australia. However, the first generation of the migrants always have some regret about leaving behind the land of their forefathers and dear ones which I also have. In these twilight years of my life, I dream every night of the familiar places and people of my childhood. These places I can still visit but the places themselves have changed beyond recognition. The people I remember are no longer there. May be this is what life is all about!