The Seventies Show
Remembering late Masud Alam Khan
Mostafa Abdullah



Henry Winkler's 'Happy days' was my favorite TV series back in the seventies when we were here in Sydney. Winkler played the role of Fonzie, the hunk guy on his motor cycle and his trade mark leather jacket, for whom every girl in town went berserk. He was the mark of youth, humor and romance. He is supposed to look the same and never grow wrinkles on his face or a bulge in the middle, something that many of us involuntarily dream for ourselves. When you see Henry Winkler on the TV now, he is not the same anymore. I feel sorry for him and I pretend that it is only him who has changed. Not me. Fortunately I do not see myself on that TV screen. Thank God, it is not a mirror.

But Ruma and Jamal woke me up from my dream the other day. They arranged a lunch in their house for some of the seventies crowd and their offspring who grew up together. Some of whom I have not seen in thirty years. I looked through the faces and saw three more generations that has come into being in the meanwhile. It dawned on me that I have also become a part of the seventies shows, like the 'Happy days' of that era. It has had indeed been happy days.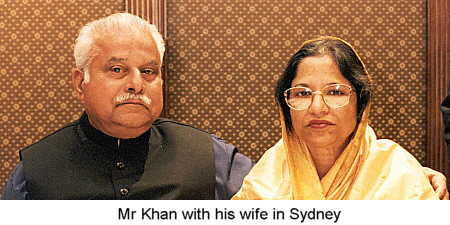 Ruma and Jamal, late Khan Bhai's daughter and son-in-law did a splendid job of organizing the generous lunch. Some of us, who now has to watch for the red eyes of our spouses before reaching out for the second serving, filled ourselves to the bream. The food was delicious and plentiful and desserts made in heaven. Thank you Ruma and Jamal; for organizing the 'Seventies Show', as I would like to call it.

At the end of the day Ruma remembered her father Masud Alam Khan. We said a prayer for Khan Bhai who left all of us on the 22nd of February, 2003 at the age of 63 leaving behind his beloved wife, three sons, a daughter, son-in-law, daughter-in-law, four grandchildren and hordes of friends and acquaintances. I personally feel a strong bond with him as there had been a rare occasion that he did not look us up whenever he went to Bangladesh. Every time we had been in Sydney, we never missed the scrumptious rare treats at the Khan residence. This trait for sure has caught up with their only daughter.

Khan Bhai was a big man with a big smile on his broad face that reflected the simplicity of his heart and love for the fellow human being. He was one of the founding members for establishment of today's Rooty Hill Mosque and remained an active member of its governing committee till his last. He was instrumental in working with other Bangladeshis for setting up of the Riverstone Muslim graveyard, a project that he held very close to his heart. As Allah would have it, Alhamdulillah, Khan Bhai was the first to be laid to rest in this graveyard, the place he dearly readied with others with their labour of love and sweat. Very few knew that during his life time, every week he washed and cleaned the Rooty Hill Mosque court yard and amenities area with other volunteers.

Whenever he could, he would visit ailing and distressed fellow Bengali acquaintances at home or hospitals to comfort them thru their bad days. He was happy to assist newly arrived Bengali families with helpful advice and household amenities whenever possible. He shunned unnecessary arguments that lead to dissention amongst the Muslims themselves. He was a great husband, father and a grandfather. His grandchildren Javeed, Sabina, Shazia and Nadia were dearest to his heart. He often spent time with young boys and girls encouraging them to pursue education and to gain wisdom from their parents, grandparents and elders.

His long undetected high blood pressure coupled with Type I diabetes damaged his heart that claimed his life prematurely. His Namaz-e-Janaza prayer at the Rooty Hill Mosque was conducted by Maulana Tanhveer who prayed with him in the mosque and also at his home. His Janaza drew a huge crowd from Bengali, Pakistani and Indian community who turned up to show their last respect. The eulogy delivered by the Imam described the greatness of the heart of this humble man who quietly served his fellow human being without any aspiration for recognition or fame. May Allah forgive his sins on this earth and admit him in the Jannah.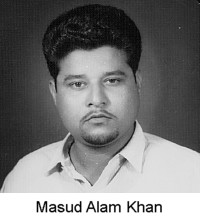 Masud Khan was born in 1939 in Calcutta (Kolkata) where his ancestors made their home having moved from Manikganj of the then East Bengal. Over the six generations the family prospered in business and landed property across the Bengal. Young Masud Khan witnessed the horrors of racial massacres at the tender age of only 7 while fleeing from India to East Pakistan in 1947 with his father. Sadly his mother passed away when he was only 4 years old. Having settled in Dhaka after the division of India, Khan Bhai completed his schooling in Dhaka's prestigious St. Gregory's High school at Laxmibazar. He later completed his tertiary education in Accounting from Karachi, West Pakistan.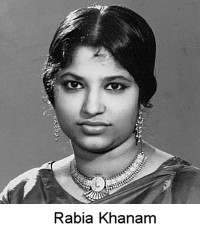 He tied the marital knot in 1959 with a stunningly beautiful woman of a respectable family in Bangladesh, Rabia Khanam; our dear Bhabi. Bhabi is a strong and a determined woman who held on to her family and steered it through the difficult times after the untimely and sudden loss of her husband. Even today she is all smiles and inspiration for all of us in spite of her multiple ailments. We wish her a long, happy and a healthy life.

Khan Bhai started his working life in Dhaka at the Bawani Jute Mills in 1959. Later he worked for the British Paint Company as its Accounts Clerk. In 1962 he started working for the Australian High Commission in Karachi and moved with them to capital Islamabad in 1967. He later moved to Dhaka in 1969 with the establishment of Australian High Commission Chancery in the Hotel Purbani at Motijheel. He served their as the Senior Superintendent of the Chancery.

He was highly commended by the first Australian High Commissioner to Bangladesh, James L. Allen (1973), for his role during the difficult times in Dhaka, particularly during the civil war in 1971. At the risk of his personal safety, he collected photographs and information of incidences of atrocities of the Pakistani Army for the Australian Foreign Service. Incidentally, Australia was the first western country to recognize Bangladesh and send humanitarian assistance within a month of its liberation.

The Khan family migrated to Australia on 14 January 1974 and was housed in the Villawood Migrant Hostel, which later became the Detention Centre for illegal immigrants in 1987! Indeed, an historical icon of Australia's immigration history. Next six months was a struggle that family remembers fondly and their resolve to overcome it. However, Khan Bhai was fortunate enough to land a job with the British Berger Paint Company in Sydney before arriving here. Later he moved to a German company called Leica that manufactured cameras and accessories. The family settled in Homebush to start their new life. Since then the family has moved a long way from where it started. The eldest son Mehmood Alam Khan completed his undergraduate and postgraduate studies from Sydney and NSW universities and is now an Executive Director at the Australian Taxation office. Second son Mehfuz Alam Khan works for the Australian Service Union. The third son Reza Alam Khan is employed with the Commonwealth Department of Human Services. The youngest and only daughter Shahana Masud Ghazi (Ruma) is a Tax Auditor with the Australian Taxation Office.

I am glad that I got this opportunity to remember Khan Bhai because of the efforts of Ruma and Jamal. We should be able to do this from time to time to celebrate the lives of those that were with us and welcome those that are taking over. The significance of the linkage between the past, present and the future cannot be overemphasized. Without this linkage, soon we will not know where we came from, who we are and what may become of those that would come after us.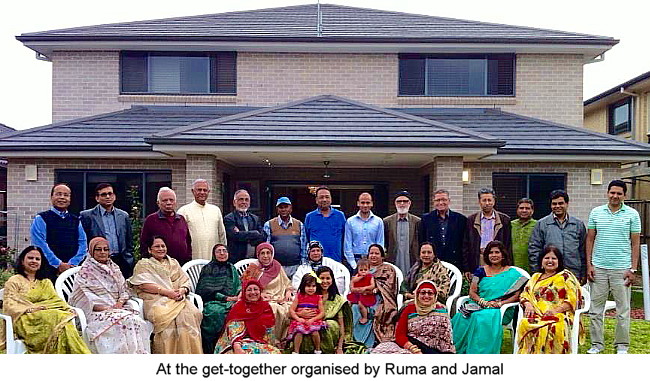 * Photographs & Family details courtesy of Ruma & Mehmood.