First ever iftar dinner at
Macquarie Fields High School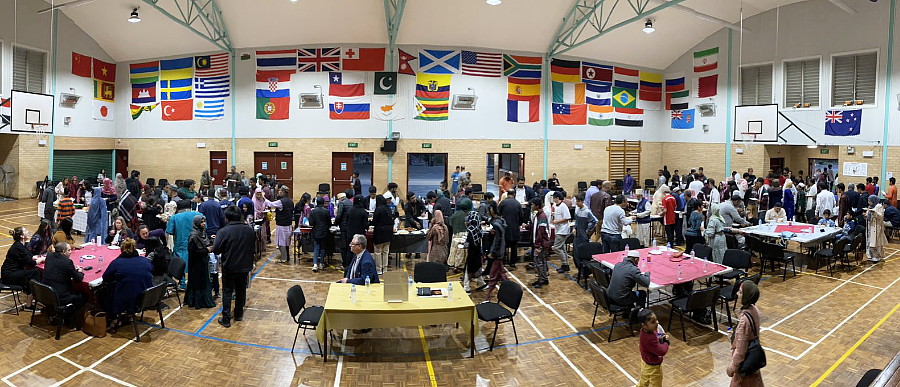 Mahfuzur Rashid: Teachers, parents and families were proud to participate in the first ever iftar dinner event held on 27th April 2021, at the Macquarie Fields High School in Sydney's south-west. It was a moment of great joy when the principal Karyn O'Brian announced that this event of inclusion and diversity will be a regular yearly event at the school. Local branch labour president and councilor of Campbelltown City Council, Masood Chowdhury attended the party and interacted with students and families. Student leader group Halal Habibis along with the teachers arranged the iftar dinner.

Program started with the recitation of the Holy Quran, Surah Ar Rahman by Muqarrib Ahmed (Year 11). Saqib Rashid (SRC member, year 11) recited the translation of Surah Ar Rahman. He also delivered a speech on the importance of Ramadan in front of the students, parents and teachers. The program was presided by Fatima Adil (Year 9) and Hajra Nasreen (Year 9).

The new Principal has been very active in supporting the students development on their leadership skills and respecting all students cultural and religious faith. Regular Friday prayer and Johor prayer are being held at the school. It's great to see young Bangladeshi students practicing their religion freely in multicultural society of Australia.