Rehana Maryam Noor:
Visceral, claustrophobic and confronting
Faruk Kader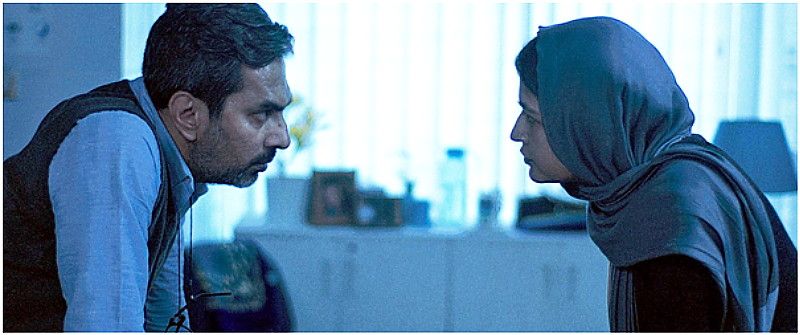 A sign of a good film is that it would keep you engaged for some time after you finished seeing it. Rehana Maryam Noor (RMN) did the same for me, because it is visceral and confronting. Viewing the last ten minutes or so of the movie proved daunting for me, actually. Now I wonder whether the movie should have had some rating. My suggestion is that it may appear disturbing for psychologically vulnerable persons.

This film is all about RMN, an Associate Professor of a private medical college in Dhaka city. Director Saad has drawn the profile of RMN with deft skill and maturity. From the very beginning we find RMN uncompromising and she would pursue what she thinks right and would right the wrong at any cost. Her lack of empathy and cynicism about her surrounding is apparent in her attitude. She expels one medical student cheating in the exam without giving her any warning. When she becomes a circumstantial witness to her colleague's sexual abuse of a student, she takes the matter of exposing the colleague into her own hand, without heeding to the concerns of the victim or the cognizance of the consequence. It becomes her overriding personal battle now to unmask his colleague. Even she starts ignoring her duty to her lovely and beautiful 6 year old daughter Emu, and her family ties suffer.

Rehana's single-minded and relentless pursuit about the sexual abuse case builds up ample drama and thrill, till it reaches an impasse when her students and college administration turn against her with disastrous consequence. Rehana's fight against unfairness is not over yet. But her arrogance and authoritarian attitude comes to a head-on collision with her defiant child daughter. The last dramatic scene where Rehana confronts her 6 year old daughter Emu exacting obedience from her (actually we hear Rehana's verbal abuses only) marks Rehana's complete descent into madness. To viewers, Rehana's behaviour may appear shocking and her abuse of her daughter at the end devastating. Clearly, the society's callousness to her call for justice and the backlash thereof leads her to spiral out of control and make her a victim.

The relentless claustrophobic atmosphere of the private medical college building where all actions take place highlights Rehana's inner turmoil and vulnerability. Cinematography, screenplay, editing, set, all contribute to the bleak atmosphere of the movie with striking effect. Using sound effect rather than background music has been productive in heightening the dramatic situations.

Badhan's acting in Rehana's role is almost flawless and could be a defining moment of her acting career. Afia in her role as Rehana's 6 year old daughter Emu is fabulous, a perfect foil for Badhan's angry and brooding Rehana. Afia's Emu with her sweet demeanour provides the much needed relief from the movie's claustrophobic atmosphere. These two create the only a few heart-warming moments of the movie, as well as searing drama as in the last scene, when Emu refuses to be cowed down by her mother's authority and wants to run away from her mother. In one rare moment, Rehana is seen to care about a pot plant, then she tries to feel the monsoon rain falling on the outside glass panel. That goes to show that she is not completely devoid of empathy.

Saad in his only second film has shown maturity and skill in crafting a delicate and unconventional plot for RMN. His psychological treatment of the character Rehana as an obsessively egoistic person is convincing. His movie RMN confronts us because of its subject matter and the exploration of the dark side of human character.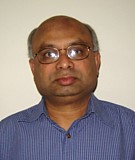 Faruk Kader, Sydney, Australia