A TALE OF 30 BIMAN BOYS '79
Azad Alam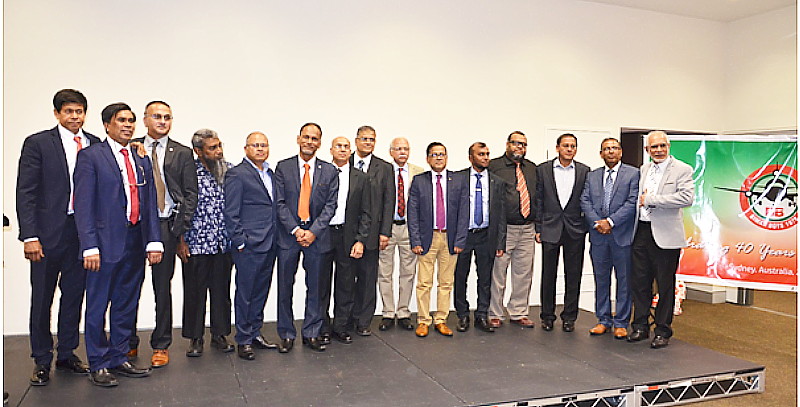 Biman Bangladesh Airlines, commonly known as Biman, is the national flag carrier of Bangladesh. In 1979 it was only 7 years old and needed a robust engineering and maintenance department. During the 1970s, the Australian Development Assistance Bureau was running a scheme to offer scholarships to train maintenance engineers for the airlines of several countries including Fiji, Singapore, Sri Lanka and Malaysia. Bangladesh was offered the same programme. Biman Bangladesh Airlines, with the direct assistance of the Qantas recruitment team, was able to offer a scholarship to 30 young men.

Who are these thirty young talented boys? They were born in various parts of Bangladesh and educated at the best colleges of the country. Most of them were HSC graduates from Dhaka College, Notre Dame College, Cadet Colleges and many other government district colleges.

One fine day in June 1979 they left their loved ones behind in their motherland. They also left their aspirations to become traditional engineers, doctors, physicists and pharmacists and embarked on a new career journey of aviation maintenance engineering. They landed in an unfamiliar country, in an unfamiliar continent, on a rainy, windy and wintry day on the 22nd of June. These 30 boys became the face of the small Bangladeshi community in Sydney, known affectionately by the community as the Biman Boys.

Biman boys are now happily married with kids and some of them has grand kids. Some of them crossed 60 years of age but still love themselves called Biman Boys. They spread their wings in many parts of the world, still in touch with each other as they were back in the beginning of thier journey. As they are managing and maintaining various airlines engineering and maintenance section, still they had the time to gather in Sydney to celebrate 40 years of friendship.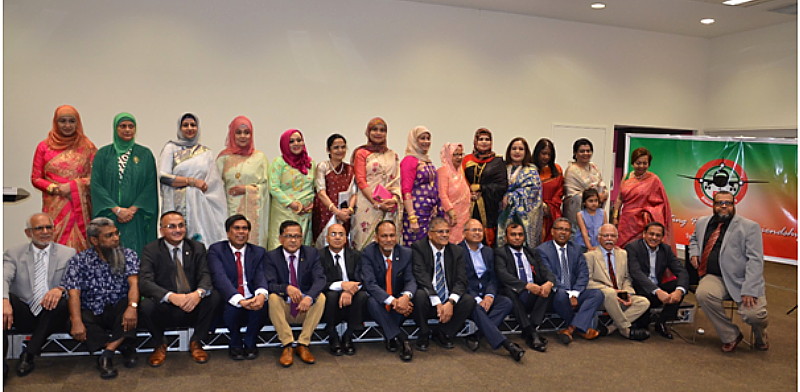 They spoke about their past memories, their present family status. They have recited their own poems, played their own instruments, music's and parody songs.

To capture the moments of forty years they printed special postage stamps accredited by Australia post.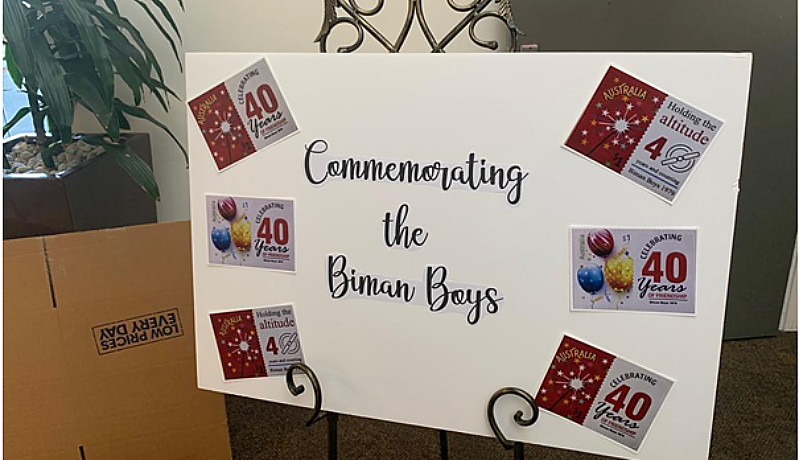 There was one common message to their next generation, the benefit of being friends for so long. Making good friends in the pathway of life makes life much much easier and enjoyable.

Among the invited senior's Barrister salahuddin, Mr. Mostafa Abdullah, Abdul Kadir Gama, Mr. Fakhruddin Ahmed and Mr. Jashim Uddin Ahmed spoke on this occasion. They highly praised Biman Boys' contribution to lift up the image of Bangladesh Community to the main Stream Australian.

This group first introduce Bangla radio programme, in 2UE, formed Bangladesh community cricket team, Cultural function with opera. They were the group published first ever Bangla Magazine in Australia called "Shapla". There was no Bangla typing facilities but they manage to write by hand and copied them for distribution .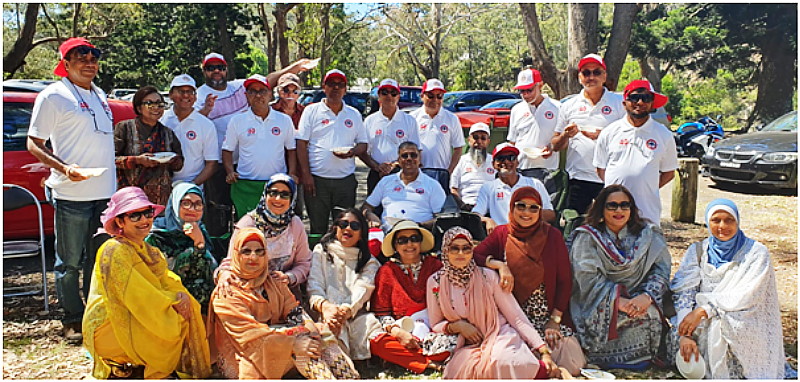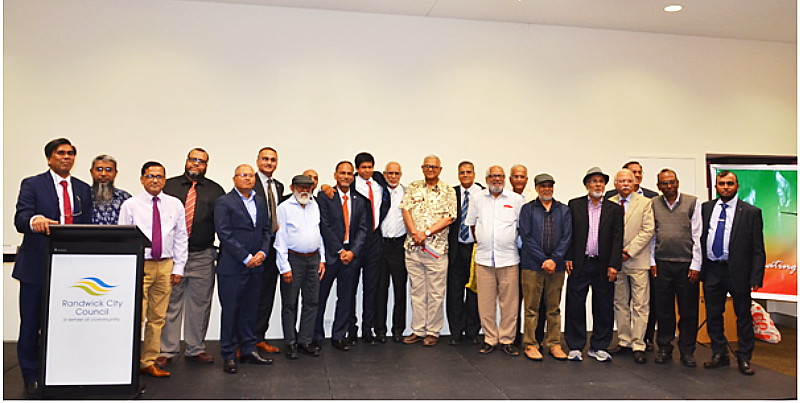 Dr Fazlul Huq an invited senior guest beautifully described these bunch of Biman Boys in his tributary poem.



Forty years down the time trail
Dr. Fazlul Huq


Forty years have gone past the time trail!
As they have gathered to celebrate
the landing in thanksgiving and trip
into the memory lane.

It was all to do with the arrival
of thirty Biman Boys into harbor
city from the far off land.

They were young with most
not having crossed the gate
into manhood,
But each had a story to tell.

The day was biting cold mixed
the frozen wind and drops of rain
so emptied of warmth.

When they had to quickly adapt
to the conditions of the place,

In order to undertake years
of training ahead.

As they formed long lasting bond
and friendship that have continued
to endure tsunami of space and time
and bifurcations on the path of life.

They were unpaired but now each has
made into a family tree with extended
branches and wings,

While one of them had already said
goodbye following term of the destiny!

The gathering at the Function Center
close to the ocean in constant turmoil
and not far from the place of training
was symbolic and right for the occasion.

When each person took turn to arrive
on the central stage with the wife and
children and some even grandchildren,
Eager to make a short speech,

While some far exceeded allocated time!

As they shared snips of their life
while some recited self composed
poetry and parody.

When some made music and
shared video clips.

As a few sent messages from
the far off lands.

The first to speak among the seniors
was the grand dad still so witty and
full of wisdom.

And among other seniors to make
speech were the tall man with enormity
of presence and the younger one from
the Bella Vista Waters.

The evening concluded with dinner
with food so full of flavor and taste.

Perhaps they would gather again
in ten years of time or even earlier,

As they remain assured that the
bond would continue unabated.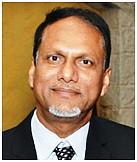 Azad Alam, Sydney, Australia