Sydney Album Tahmid and Mafid`s Achievements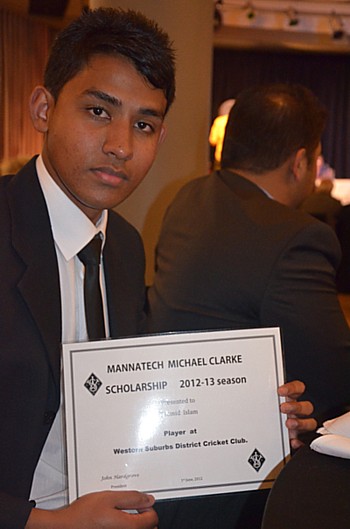 Tahmid with his scholarship certificate.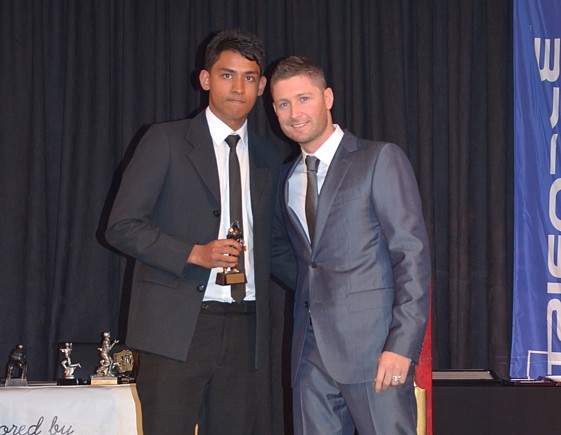 Tahmid is receiveing Best Improved Player of the Year 2012 Award from Australian Captain Michael Clarke.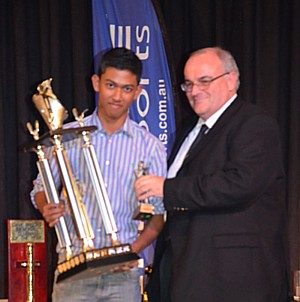 Mafid is receiving The Bill Russel Award from a Cricket NSW
official for his outstanding performance in fielding.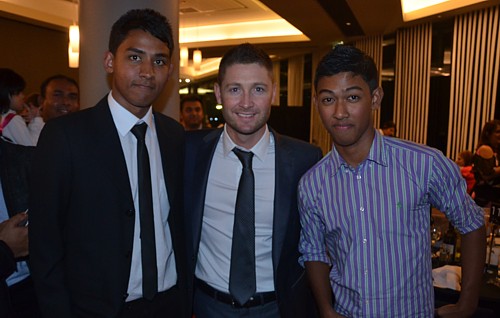 Tahmid and Mafid with Michael Clarke in a happy moment.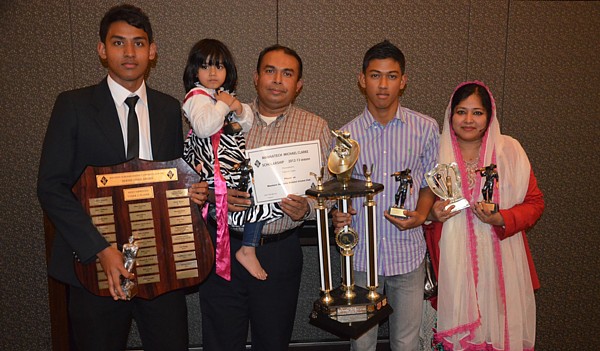 Tahmid and Mafid with their parents and little sister.

Photo: Rabab Hannan





HOME (bangla-sydney.com)