Sydney Album Jatio Shok Dibosh 2005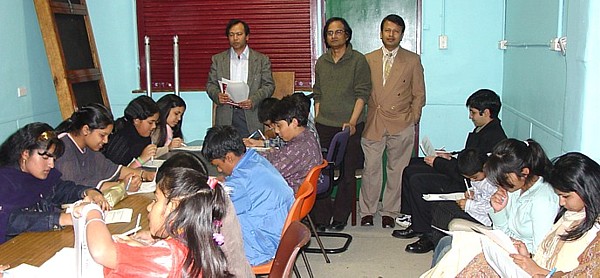 There was a quiz competition for children of all ages before the main program of the evening.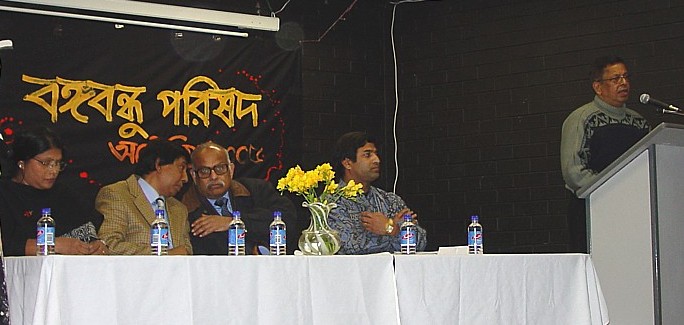 From left: Parveen Sultana (Cultural secretary - Sheikh Mujib Research Centre, London), Dr. Quaiyum Parvez (President BBP),
Abdul Goffar Chowdhury, Dr. Nurur Rahman Khokon (General Secretary BBP) and Dr. Abdur Razzaque. Dr. Razzaque led a
prayer for Bangabandhu and his family members.




A large number of people attended the program.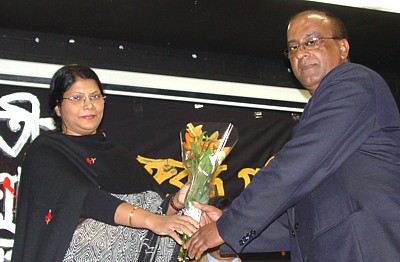 Robin Bonik presenting a bunch of flowers to Parveen Sultana.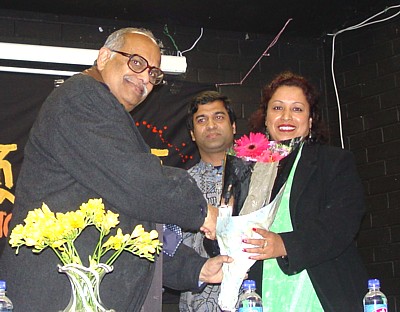 Dr Lovely Rahman offering a bunch of flowers to Abdul Goffar Chowdhury.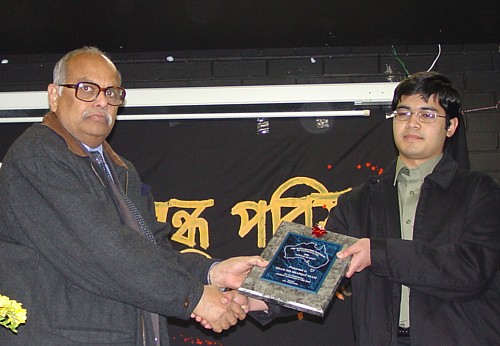 Abdul Goffar Chowdhury presenting an award to Shah for his outstanding results in the HSC last yesr. He scored a TER of 99.95%

More Photos...





HOME (bangla-sydney.com)