High Commission Website
Consular Camp Sydney Oct 2018
No Visa Required Application FORM

A Simple Loan Calculator
Conversion of Units of Measure.
Currency Conversion.
Dictionary - English to Bangla
Microsoft Help Files
Gmail
Google
World Time
You Tube

Bangla-Sydney Videos
Boishakhi Mela 2011, Olympic Park
Moner Manush
Rabindra Sangeet in Bangla Movies
Subarnalata
You-বিতান
<!!>

---

<!>


অনিবার্য কারণে 'সৎ মানুষের খোঁজে' নাটক মঞ্চায়নের তারিখ ও স্থান কিছুটা পরিবর্তন করতে হয়েছে, সেজন্য আমরা আন্তরিকভাবে দুঃখিত। সম্মানিত দর্শক-শ্রোতাদের সহযোগিতা একান্তভাবে কাম্য - রেনেসাঁ ড্রামা সোসাইটি
---

<!!>


বন্যার্ত মানুষের সাহায্যার্থে
রেনেসাঁ ড্রামা সোসাইটি মেলবোর্ন এর প্রযোজনা
---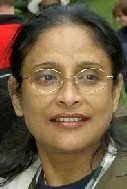 খ্রীস্টমাস ইভ
দিলরুবা শাহানা
---

---

<!!>

---

Film Maker Hasan Naim Miraz talks to VOA
Hasan Naim Miraz has made his debut as a film maker through his short film Purgatory. He is essentially a scientist and works with a pharmaceutical company in Melbourne. However he has been committed to performing in theaters and eventually got interested in film making. Purgatory took part in the New York Film Festival in March 2009. During his visit to New York Anis Ahmed of VOA Bangla Service spoke to Hasan Naim Miraz about his advent to the world of film making.


Interview with VOA

---

<!!!!>!!!!>

---

Coming Events